March 8, 2016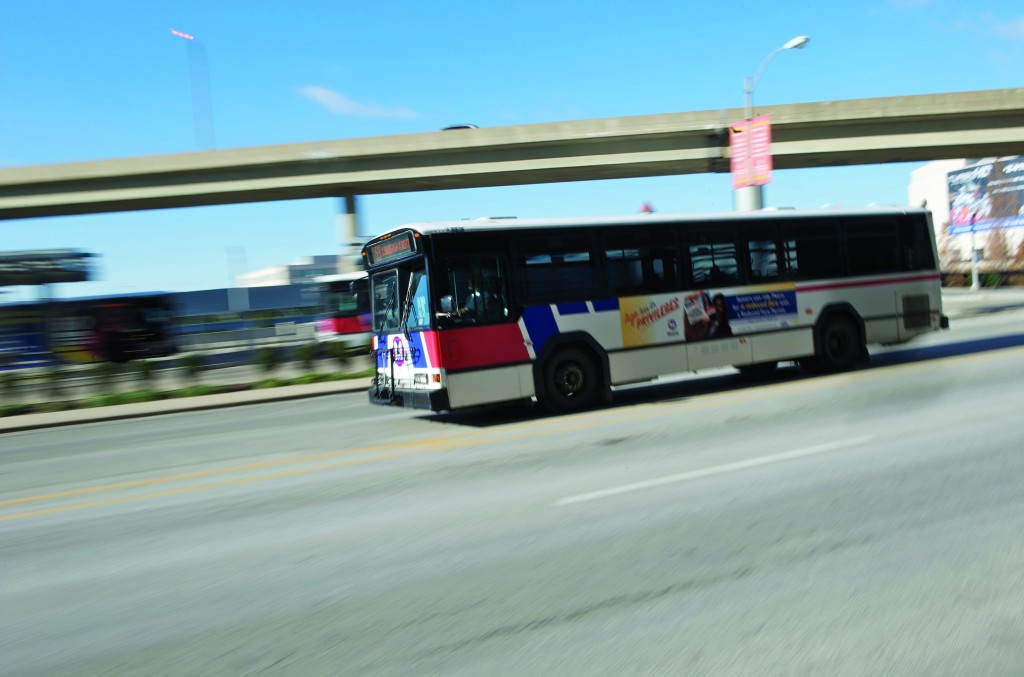 Metro is expanding the #57 Maplewood-Wildwood MetroBus route farther west to serve the St. Louis Community College – Wildwood Campus starting Monday, March 14.
"We welcome the expansion as it will make our campus more accessible to students, faculty and the community," said Patrick Vaughn, Vice-President of St. Louis Community College – Wildwood Campus. "We appreciate the support provided by our community partners to make this request a reality."
The #57 Maplewood-Wildwood route will serve the Wildwood campus Monday through Friday, with the first trip arriving at 6:28 a.m. and the last trip departing at 10:51 p.m. Service will operate every 30 minutes during rush hour and operate hourly during the mid-day and evening. The bus stop will be located on the west side of Route 109, north of New College Avenue.
"Getting to work and to school are the two top reasons people choose Metro transit," said Ray Friem, Executive Director of Metro Transit. "We were able to find offsetting cost measures that allowed us to extend our service to St. Louis Community College's Wildwood Campus. This service helps make this campus an even more attractive option for students throughout the bi-state area, and students already attending the Wildwood campus will have an easier time connecting to classes and opportunities at other schools in the region."
The expansion of the #57 Maplewood-Wildwood route coincides with the March 14 Quarterly Service Change that will impact the operations of almost 50 MetroBus routes in the St. Louis metropolitan region, including the introduction of nine new MetroBus routes and discontinuation of service on eight MetroBus routes.
Visit metrostlouis.org for more information about the March 14 service change. If you have any questions, email [email protected] or contact Metro Transit Information at 314-231-2345 or 618-271-2345, Monday-Friday, from 7:30 a.m. to 4:30 p.m.
Return to Blog