April 9, 2014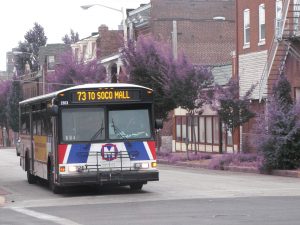 It's back to business as usual at Metro transit, but the week got off to a rough start on Monday for many of our MetroBus customers. And for that, we apologize.
We experienced significant delays on many MetroBus routes due to approximately 100 bus operators out of 572 not reporting to work.
Though every one of our 75 routes was served, not every trip on each route could be provided.  As a result, some of you were late to work and other important appointments. We apologize that you were caught in the middle of an action that we believe was related to ongoing contract negotiations.
On any given day, we have extra operators ready to replace those who are on vacation, sick, or need the day off.  All of those operators were assigned to a route.  In addition, operators worked overtime, supervisors got behind the wheel and Metro-Call‑A‑Ride drivers drove vans out to assist.  But even with all those resources, we were not able to serve the routes as we normally do.
We are still negotiating in good faith with the ATU Local 788, the union that represents our MetroBus operators and are hopeful a new contract can be agreed upon.  We expect our operators to report to work as scheduled and hope they would not inconvenience our customers who depend on us daily to get to work, to school and other important destinations.
If you would like, please send your feedback about this or other customer service issues to [email protected] or call Customer Service at 314-982-1406.
Return to Blog