September 3, 2014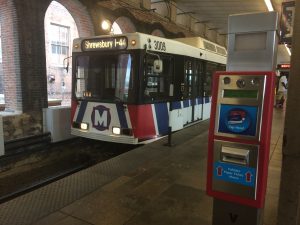 The Bi-State Development Agency/Metro has started testing Gateway, its new smart card fare collection system.
Two separate groups of customers are initially testing the new system. With their feedback, we will be able to make adjustments before we plan to roll out the card to all customers next year.
The first group of 100 MetroLink customers is testing the smart cards at ticket vending machines and ticket validators at MetroLink stations. These customers were chosen based on their responses to a survey that narrowed them down based on how they use the system. Since we are only testing MetroLink in the first phase, we chose customers who only ride the train. Other passenger groups such as seniors and customers with disabilities will take part in testing the Gateway Card in later phases, as well as customers who ride both MetroLink and MetroBus.
It is important to note that Gateway Card testers are not being reimbursed for their participation. They are responsible for paying for their own fares. Participants who complete surveys during and after testing will, however, be entered into a drawing for a chance to win one free monthly pass.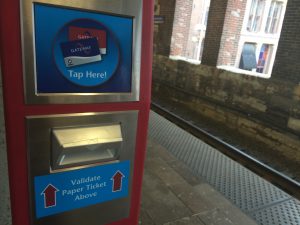 The other test group is comprised of students from local high schools, colleges and universities.  They are testing a hybrid Gateway Card that contains both the old and new technology so that it can be used on both MetroLink and MetroBus.
"All new technology must be tested extensively in real-world conditions before we roll it out for general use," said Ray Friem, Metro's Chief of Transit Services.  "The first 100 MetroLink testers and the students using hybrid cards will be great groups to help us move forward as we take a careful and deliberate approach transitioning our technology."
Metro's new fare technology will be the "Gateway" to transit and to the region by better connecting customers to family, friends, work, school, medical care, entertainment and other important destinations in their lives.
Customers may call 314-982-1500 (MO) or 618-274-1500 (IL), and visit mygatewaycard.com for more information about the Gateway Card.
Return to Blog