October 6, 2014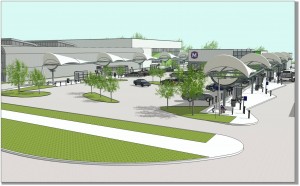 With a new transit center slated to open next year, Metro is inviting input from Metro customers and the public about MetroBus service in North St. Louis County.
An informal, open-house style meeting will be held Oct. 7, from 2 p.m. to 6 p.m. at the Riverview- Hall Transit Center at 9021 Riverview in St. Louis.
MetroBus customers and the public can learn more about the new North St. Louis County Transit Center and talk to Metro employees about their MetroBus transit needs for commuting in North St. Louis County.
Those who are not able to attend the meeting Tuesday are encouraged to provide their input by completing the online survey.
The new transit center, which is scheduled to open in fall 2015, will be located at 3140 Pershall Road between West Florissant Avenue and New Halls Ferry Road in Ferguson. The new MetroBus facility will feature an indoor passenger waiting area, public restrooms, concessions, security and a free Park-Ride lot. The new Metro transit hub will transform bus service in North St. Louis County which is one of Metro's fastest growing public transit markets. It currently accounts for 19 percent of MetroBus and MetroLink ridership.
The second phase of the project will add a new maintenance facility for MetroBus vehicles and Metro Call‑A‑Ride vans. Federal funding must be secured before those plans can move forward.
Return to Blog