January 28, 2016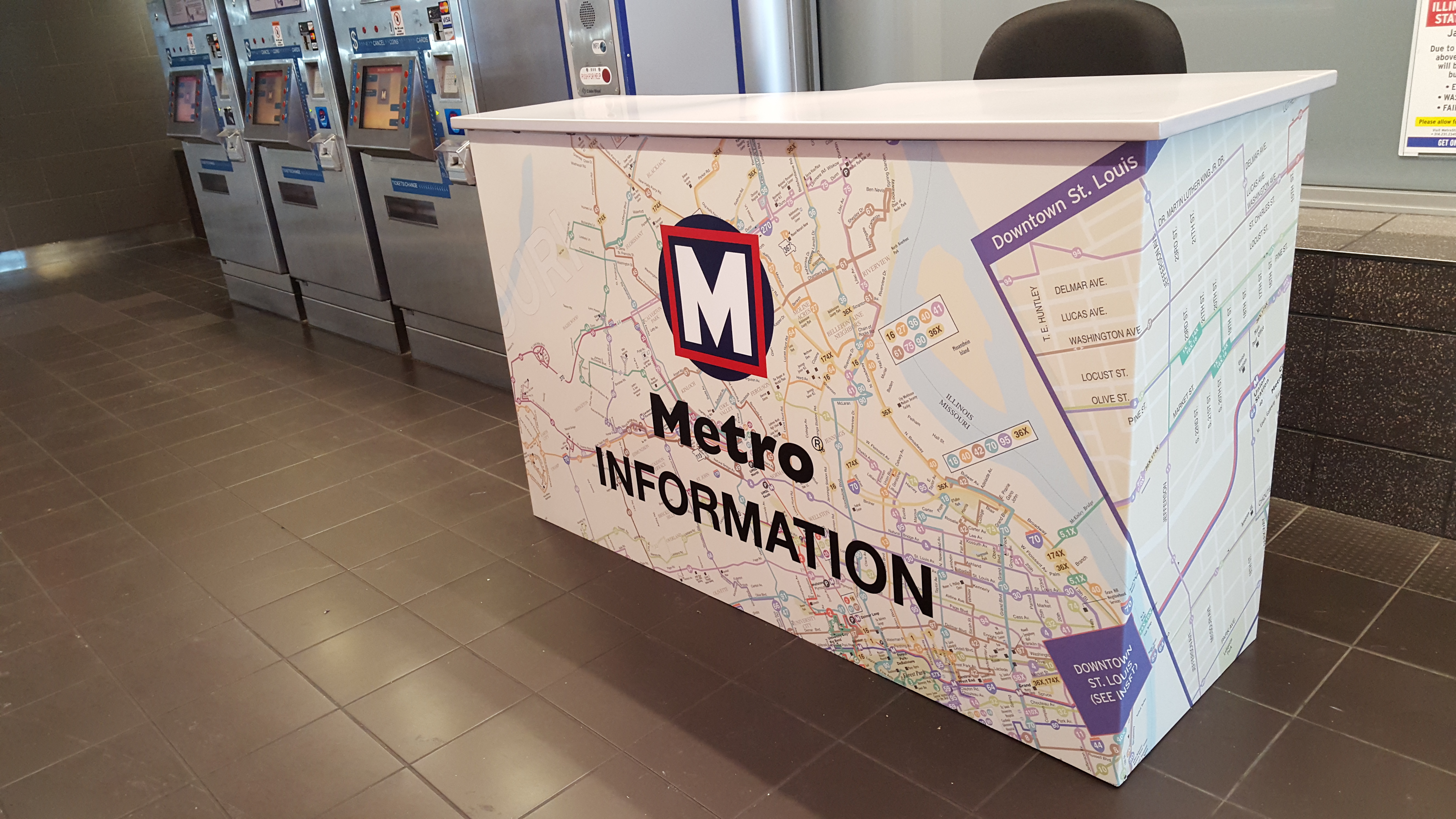 Metro transit has unveiled a new information desk at the Lambert Airport Terminal 1 MetroLink Station to welcome travelers and visitors to the region.
Located in the corridor leading to the station platform, the Metro Transit Information desk makes it easy for passengers to get schedules and details about MetroBus and MetroLink service, and helps our volunteer ambassadors stationed at the airport assist tourists and others unfamiliar with the St. Louis public transportation system.
Airport ambassadors are not only knowledgeable on the Metro transit system, but are also familiar with hotels, airport information, tourist attractions and other important destinations around town. They're stationed at the airport to help make travelers' journeys on MetroLink and MetroBus easy and stress-free, and ensure visitors experience all the St. Louis region has to offer.
Metro is always looking for volunteers to assist travelers and tourists at Lambert Airport. As compensation, volunteers earn a Metro monthly pass in return for seven hours of service per month. Those interested in becoming an airport ambassador may contact Matt Fernandes at [email protected] or 314-982-1455 for more information.
Return to Blog