December 18, 2014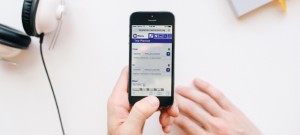 It's now easier to plan your trips on MetroBus and MetroLink from your mobile device.
Metro transit has enhanced Trip Planner to be more mobile-friendly, giving customers a simpler, easier to use interface when planning their commutes.
Customers can access the mobile-friendly version as they've done in the past, and all of the same features are still available. Customers may access Trip Planner and bus schedules, find next departure times and nearest bus stops, and look up recent searches and favorite locations.
This is the latest modification Metro transit has made in recent months to make Trip Planner an even better resource for customers. In September, we added real-time data to the desktop version of Trip Planner, allowing customers to access bus positions on a map in real time for all 75 MetroBus routes in the St. Louis region.
Return to Blog