February 14, 2017
Metro Offers Special Shuttle Service to Soulard Mardi Gras
Return to Blog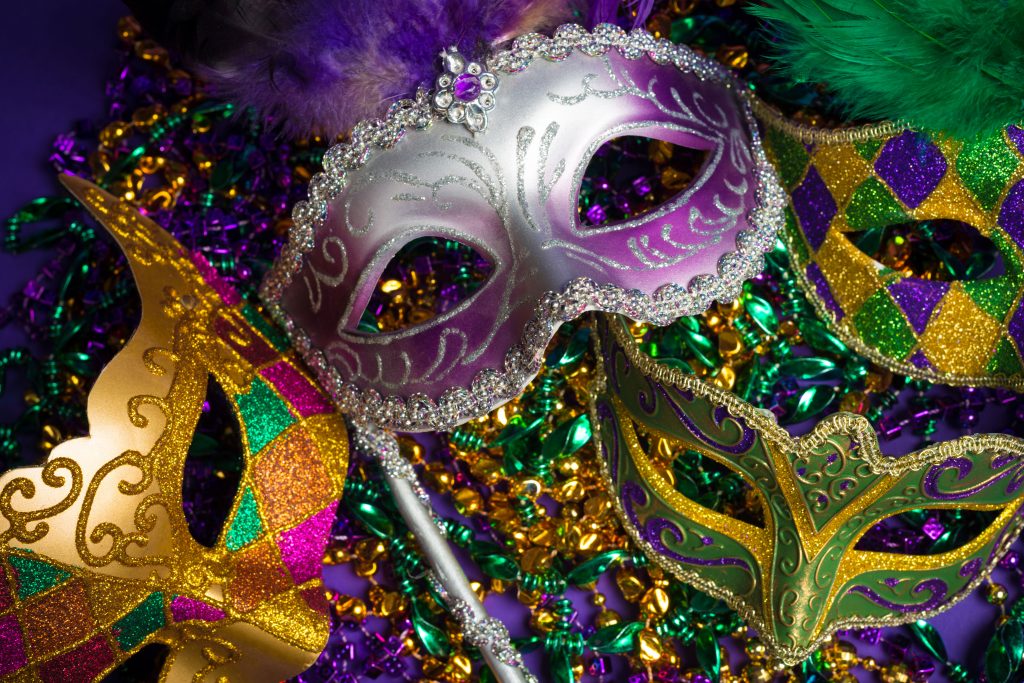 We've made it easy for you to get to the festivities of the 2017 Mardi Gras Grand Parade in Soulard on Saturday, February 25.
For just $6, you can avoid the hassles of parking and congestion, and ride a special Mardi Gras MetroBus shuttle between 9 a.m. and 11 p.m. The special shuttle will operate between the Stadium MetroLink Station and the Mardi Gras festivities in Soulard.
The Mardi Gras shuttles will operate out of the Stadium MetroLink Station this year due to ongoing construction for the Civic Center Transit Center expansion project. The special shuttles will run every 15 minutes and will drop off and pick up passengers in Soulard on 10th Street between Carroll and Marion Streets. The $6 round-trip shuttle passes can only be purchased on February 25 at the Stadium MetroLink Station.
If you have a valid Metro U-Pass or Metro Monthly Pass, you may use it as valid fare for the special Mardi Gras shuttles. All you have to do is show your U-Pass or February Monthly Pass to the shuttle operator and enjoy convenient service to and from the Soulard Mardi Gras at no additional charge. Local colleges and universities participating in the Metro U-Pass program include Washington University, Saint Louis University, Webster University, St. Louis Community College, University of Missouri–St. Louis and Southwestern Illinois College.
Other Metro tickets and passes, such as one-day, two-hour, one-day and weekly passes, are not valid on the Mardi Gras MetroBus Shuttles. The Mardi Gras MetroBus Shuttle Pass cannot be used to ride MetroBus or MetroLink.
MetroLink Service
MetroLink trains will operate every 20 minutes on the Red Line and Blue Line on February 25, with trains arriving every 10 minutes at stations between the Forest Park-DeBaliviere and Fairview Heights MetroLink Stations. MetroLink platforms will be monitored for crowds throughout the day, and extra MetroLink service will be added as needed.
At the end of the evening, the last eastbound train from the Stadium MetroLink Station to the Shiloh-Scott MetroLink Station will depart at 11:39 p.m., and the last eastbound train to the Fairview Heights Station will leave at 12:40 a.m.
Heading westbound, the final Blue Line train will depart from the Stadium MetroLink Station to the Shrewsbury-Lansdowne I-44 MetroLink Station at 12:02 a.m., and the last Red Line train to the Lambert Airport Terminal #1 Station will leave at 12:12 a.m.
MetroBus Service
Several MetroBus routes serving the Soulard area will be detoured February 25 due to the Mardi Gras festivities. Even with the reroutes in place though, MetroBus is still a good option for some transit users who take the #8 Bates-Morganford, #10 Gravois, #30 Soulard, #40 Broadway or #73 Carondelet MetroBus routes, because those routes will stop near Soulard.
Go ahead and leave your backpacks and coolers at home since they will not be allowed at the Soulard Mardi Gras. No food, drink or alcohol is permitted on MetroLink, MetroBus, the Mardi Gras Shuttles or on Metro property.
If you have any questions, don't hesitate to give us a call at 314-231-2345 or 618-271-2345, Monday through Friday from 7:30 a.m. to 4:30 p.m.
Return to Blog
Categories:
Transit Benefits