August 28, 2018
Metro Quarterly Service Change Scheduled for September 10
Return to Blog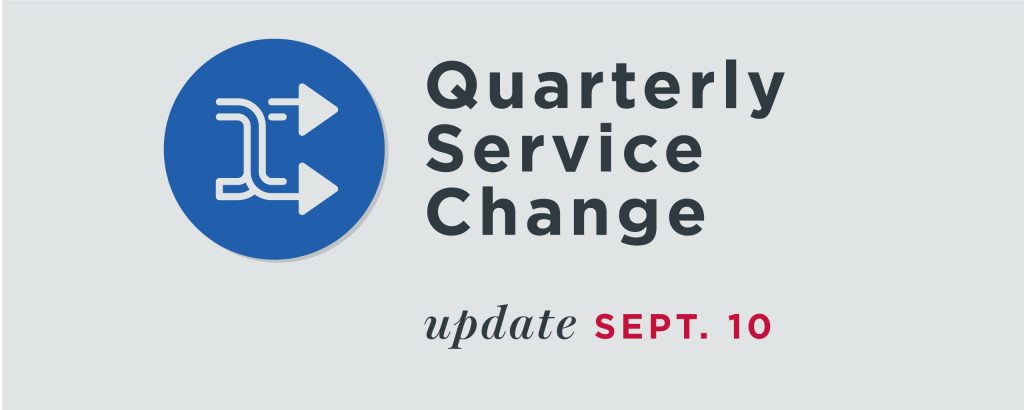 Metro Transit will make adjustments to five MetroBus routes on Sept. 10, as part of the quarterly service change.
Metro monitors and reviews feedback from riders and operators, and uses this feedback and other trip data to make updates to MetroBus routes and schedules. These service updates improve on-time performance and MetroLink connections, and are a part of Metro's commitment toward building a better experience for Metro Transit riders throughout the region.
---
More: Access new schedules and route maps.
---
Missouri
Illinois
For questions or more information, please contact Metro Customer Service by calling 314-982-1406 or 618-271-7879 or texting 314-207-9786, Monday through Friday between 7 a.m. and 6 p.m.
Return to Blog
Categories:
System Changes