November 16, 2016
Metro Quarterly Service Update Scheduled for November 28
Return to Blog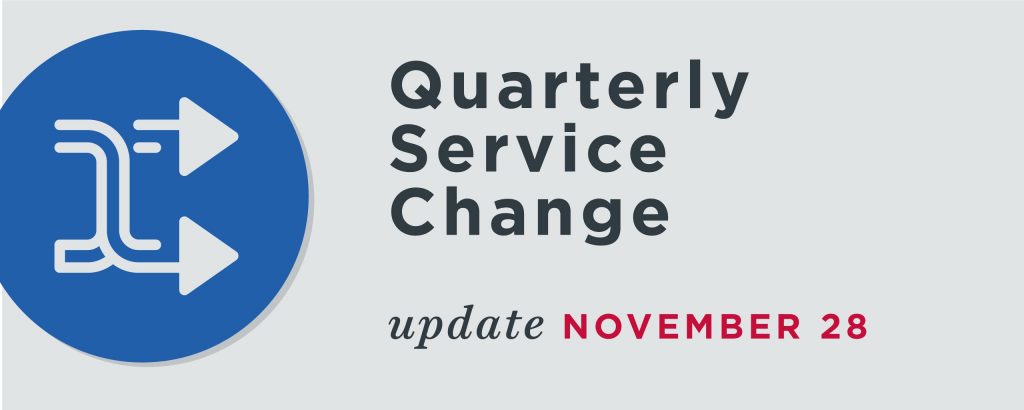 Your MetroBus route may change in the next few days.
On Monday, November 28, schedules will be adjusted for 20 MetroBus routes, routing will be adjusted for three MetroBus routes, and a new Illinois route will be introduced – the #22X Sauget Industrial Parkway.
---
Link: Details about November 28 service change, including new schedules and maps.
---
Metro regularly monitors and reviews feedback from riders and operators, and each quarter, uses this feedback along with other trip data to adjust MetroBus routes and schedules.
These service updates improve on-time performance and MetroLink connections, and are a part of Metro's commitment toward building a better experience for the transit riding public in the City of St. Louis and St. Louis County in Missouri and in St. Clair County in Illinois.
For questions or more information, please contact Metro Customer Service, available from 7:30 a.m. to 4:30 p.m., Monday through Friday, at 314-982-1406 or 618-271-7879.
Return to Blog