February 28, 2017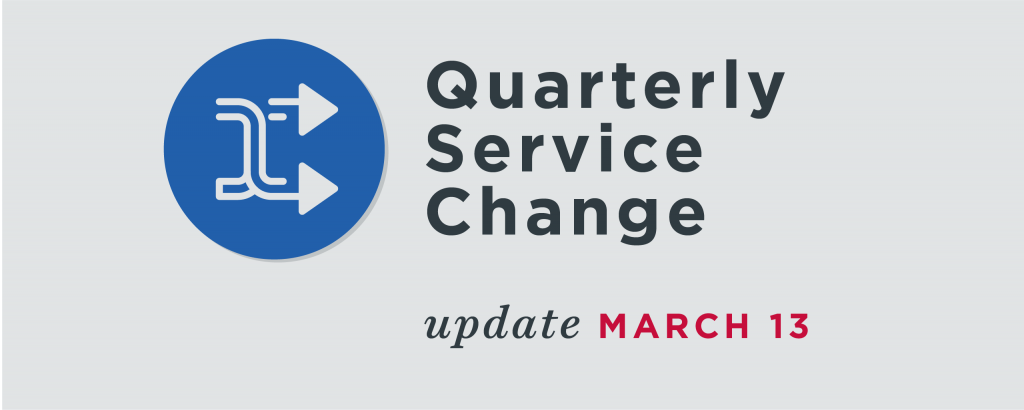 Your MetroBus route may soon change, as Metro prepares to make adjustments to eight MetroBus routes on Monday, March 13. 
Be sure to check out the full details of the upcoming quarterly service update, including new schedules and maps, if you ride any of these MetroBus routes:
#17 Oakville
#34 Earth City
#42 Sarah
#46 Tesson Ferry
#47 Clayton-NCTC
#56 Kirkwood-Webster
#57 Maplewood-Wildwood
#70 Grand
Metro regularly monitors and reviews feedback from riders and bus operators, and uses this feedback to make adjustments to routes and schedules every quarter to improve performance and connections with MetroLink, and create a better experience for transit riders.
Questions or comments? Contact Metro Customer Service at [email protected] or by phone at 314-982-1406 or 618-271-7879, 7:30 a.m. to 4:30 p.m. from Monday through Friday.
Return to Blog
Categories:
System Changes