February 19, 2014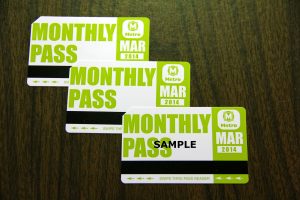 The public will have the opportunity to comment on three proposed Metro transit fare increase options next month.
The Operations Committee for the Bi-State Development Agency's Board of Commissioners authorized Metro staff to schedule several public meetings and a public hearing in March to receive input on options for a proposed fare increase. Meetings dates, times and locations will be announced next month.
If approved by the full Board of Commissioners in May, the transit fare increase would go into effect at the start of the new fiscal year on July 1, 2014. Plans for periodic fare increases are included in the region's Moving Transit Forward long-range transit plan, which was implemented in 2010. Metro is committed to raising fares by a small percentage every two years instead of large infrequent increases in order to lessen the impact on customers. The three far increase options are:
Fares paid by transit customers provide 22 percent of the total operating costs for transit service. The balance is supported by local sales taxes and other forms of grant and assistance. The additional revenue is needed to sustain the current service level and for rising operations costs like fuel, vehicle parts and medical benefit expenses.
Return to Blog
Categories:
Economic Development
,
Metro Lifestyle