November 6, 2015
Metro Takes Another All-Electric Bus Out For a Test Run
Return to Blog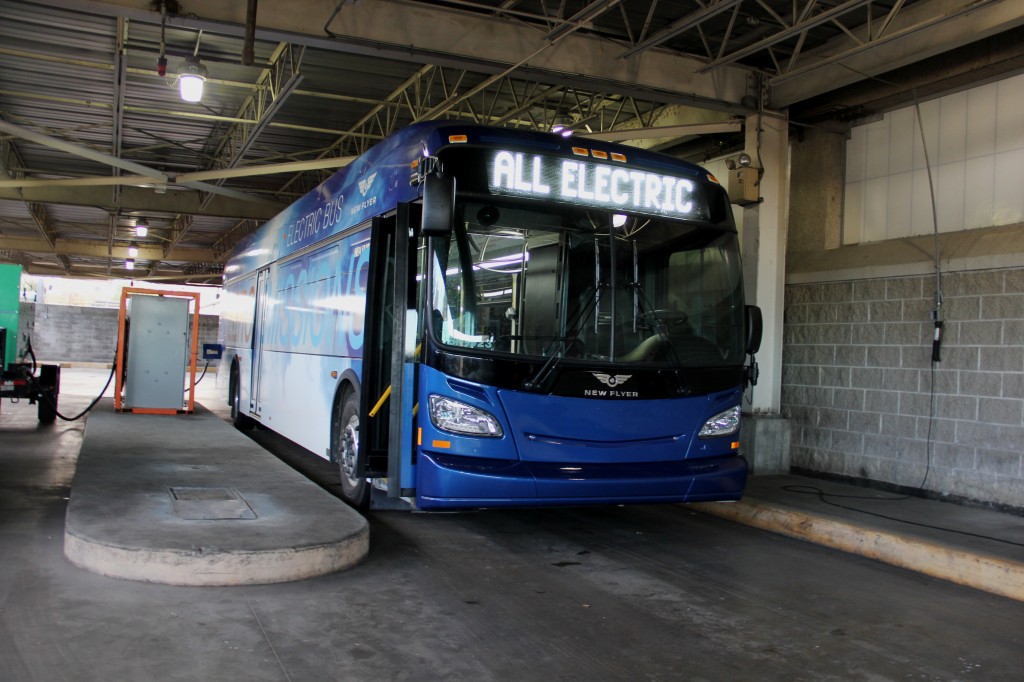 Metro is testing a New Flyer electric bus for a brief time on a few MetroBus routes starting tomorrow, November 7.
The Xcelsior® XE40 battery-electric heavy-duty transit bus will be in service on the #57 Maplewood-Manchester, #32 ML King-Chouteau and #99 Downtown Trolley at different times through Tuesday, Nov. 10, to give MetroBus operators and maintenance staff an opportunity to see how the all-electric bus performs on the street, specifically in cooler weather.
"So far this year, we've tested several different models of all-electric buses to see how Metro could take advantage of this new technology," said Ray Friem, Executive Director of Metro. "This bus, along with the previous buses we've tested, all must meet strict performance standards set by our maintenance team and provide the best return on investment for both Metro and our stakeholders before we would consider adding them into service."
This particular 40-foot electric bus can safely operate on a single charge for about 100 miles. It's powered by one 160-kilowatt Siemens electric motor that will be recharged at a Metro facility each day. The battery takes about four hours to charge.
Metro is considering adding electric buses to its MetroBus fleet for many reasons. In addition to being environmentally-friendly, these buses could significantly reduce costs for fuel, parts and labor, and they typically require less maintenance over their life when compared to diesel-powered buses.
Both electric and diesel buses are built to operate for up to 12 years or about 500,000 miles. However, with the efficiencies and diagnostic capabilities of Metro's internationally recognized maintenance program, the lives of MetroBus vehicles have been extended to 15 years or between 750,000 to 825,000 miles.
This test drive is the fourth electric bus Metro has looked at this year. If you happen to board the Xcelsior® XE40 during its test drive, we'd like to know what you think about it. Let us know by leaving a comment below.
Return to Blog