October 5, 2010
Metro Testing New Barriers at Brentwood and North Hanley
Return to Blog
Starting last week, Metro has been busy testing two new features for the MetroLink system: between-car-barriers and smart card validators.
The new safety barrier helps prevent passengers from accidentally stepping between coupled rail cars. This platform-mounted system is a temporary installation. Several other safety barrier systems are being considered as well. The between-car-barriers will be effective at noon on Tuesday, October 5 at the Brentwood/I-64 station.  The barriers are spring loaded so a wheelchair could roll over them in an emergency.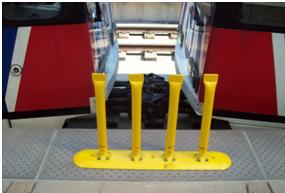 Between-Car-Barrier at Brentwood/I-64 MetroLink Station
Metro is also testing placement options for new validation machines that will become part of the new Smart Card technology we will begin to deploy in late 2012 or 2013. Five non-operational machines are currently to the left of the current validator at the North Hanley Metro Transit Center. They were installed on Thursday and will be in place for several days. Part of the spacing includes enough room so that a wheelchair or mobility device could maneuver through.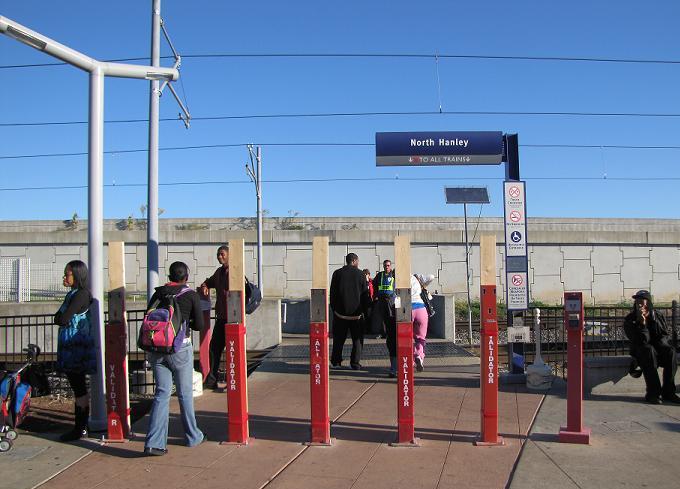 Validator barriers at North Hanley
Have you seen the new barriers up at Brentwood or North Hanley?  What do you think?
Return to Blog
Categories:
Capital Projects
,
Metro Lifestyle
,
Technology