October 3, 2016
Metro Tests Gateway Card at Select Ticket Vending Machines
Return to Blog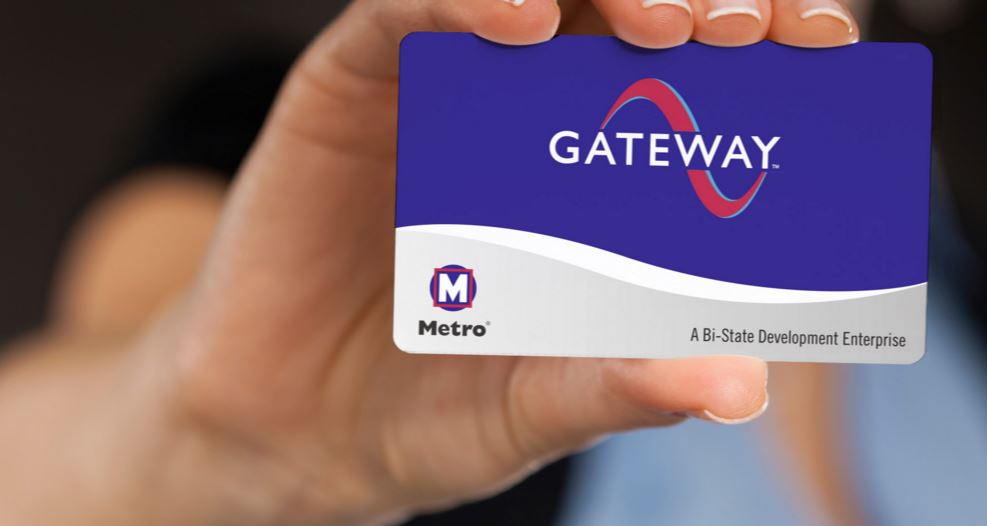 This week, Metro is conducting limited Gateway Card testing at select Ticket Vending Machines on the Metro system. The test involves a total of four Ticket Vending Machines in an effort to verify the process of loading and dispensing Gateway Cards is working as expected.
Riders who are not already Gateway Card testers may join the pilot test by obtaining and loading a Gateway Card during testing times and locations listed below. Metro staff members are on hand to help get you started.
Monday, October 3
7-9 a.m. and 4-6 p.m.
Fairview Heights MetroLink Station
Tuesday, October 4
7-9 a.m. and 4-6 p.m.
North County Transit Center
Wednesday, October 5
4-6 p.m.
Central West End MetroLink Station
Thursday, October 6
7-9 a.m. and 4-6 p.m.
Grand MetroLink Station
You must provide contact information in order to become a Gateway Card tester. For this pilot, testers will not be responsible for the cost of the card; however, you will need to pay for your fares – the pass or cash value you load onto the card. Only full fare riders can participate in this part of the pilot. Reduced fare customers will have an opportunity to participate in the future.
Gateway Card testers are expected to use their Gateway Cards regularly in order for Metro to evaluate Gateway Card usage.
For the most part, any Metro transit passes you currently buy from a Ticket Vending Machine are available on the Gateway Card. Short-term rides (One-way, 2-hour trips, round trips and one-day passes are not available as passes. You will need to load the cash value equivalent instead).
If you have any questions, please call 314-982-1500 (MO) or 618-274-1500 (IL), or visit mygatewaycard.com, for more information about the Gateway Card.
Return to Blog
Categories:
Technology