June 20, 2014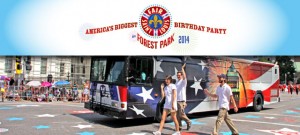 Fair Saint Louis is being held in Forest Park this year, and Metro transit is a great option for fairgoers, workers and volunteers who want to avoid traffic congestion, street closures and parking issues.
To accommodate fairgoers, Metro will provide additional MetroLink service on Thursday, July 3; Friday, July 4 and Saturday, July 5.  MetroLink will operate additional trains in anticipation of large crowds at the annual celebration. Metro will NOT be operating bus shuttle services to or from Fair Saint Louis; however, Fair Saint Louis will operate two free shuttles inside Forest Park during the fair.
MetroLink
Two MetroLink stations are both within 6/10ths of a mile from the fairgrounds entrance: the Forest Park-DeBaliviere MetroLink Station and the Skinker MetroLink Station.
Fairgoers taking a Red Line train between the Lambert Airport and Shiloh-Scott Stations should use the Forest Park-DeBaliviere MetroLink Station to access the fairgrounds, and to return to that station when they head home.
Fairgoers who travel on the Blue Line between the Shrewsbury Lansdowne I-44 and University City Big Bend MetroLink Stations should use the Skinker MetroLink Station, and then catch the train at that station when they head home.
Ticket Purchasing Assistance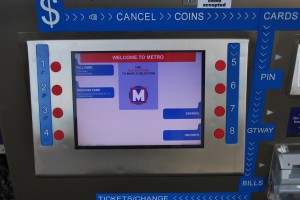 Metro employees and ticket agents will be at high volume MetroLink stations along the system to assist fairgoers all three days. For only $5 for a round trip, fairgoers can ride MetroLink to Fair Saint Louis. To help reduce delays in their return trips, passengers are encouraged to purchase two one-ride tickets and to validate one ticket before boarding the train to the fair, and to validate the other ticket when boarding MetroLink for the ride home.
Metro employees and public safety officers will be working hard to safely and efficiently transport customers during and after the fair. The trains are expected to be crowded so passengers are asked to be patient and respectful of others. No eating, drinking or smoking (including e-cigarettes) is allowed on Metro property. For those bringing strollers on the MetroLink, please be prepared to fold them up before boarding the train. Alcohol and firearms are prohibited on Metro vehicles and Metro property, and no alcohol or coolers are allowed at the fair. Pets are not permitted on Metro vehicles, except for service dogs.
Free Park-Ride Lots
Fairgoers can park at any of 20 free Park-Ride lots at MetroLink stations along the MetroLink system and ride MetroLink to either the Forest Park-DeBaliviere or Skinker Stations to get to the Fair.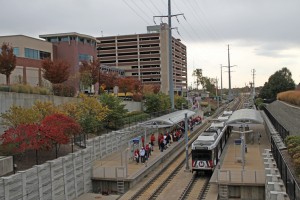 In Missouri, the free Park-Ride lots are located at the North Hanley, USML South, Rock Road, Wellston, Delmar Loop, Grand, Shrewsbury-Lansdowne I-44, Sunnen, Brentwood I-64, and Richmond Heights MetroLink Stations. Note: The Forest Park-DeBaliviere MetroLink Station Park-Ride lot will be closed for the duration of the fair.
In St. Clair County, the free Park-Ride lots are located at the East Riverfront, 5th & Missouri, Emerson Park, Washington Park, Fairview Heights, Memorial Hospital, Swansea, Belleville, College, and Shiloh-Scott MetroLink Stations.
A total of more than 10,000 free parking spaces are available-– with approximately 1,200 available on July 4 and July 5 at the Brentwood I-64 Meridian garages. On Friday, July 4 and Saturday, July 5, fairgoers will be able to park on all levels of the garage as well as all levels of the adjoining garage thanks to the generosity of DCM Group. Other Park-Ride lots with the largest numbers of free parking spaces are the North Hanley MetroLink Station with 1,700, Fairview Heights Station with 850, and Emerson Park Station with 800.
Transit Schedules
On Thursday, July 3, Metro transit will operate on a normal weekday schedule, running extra trains to accommodate Fair Saint Louis crowds. On the Fourth of July holiday, transit service will be operated on a Sunday schedule with extra MetroLink trains added as needed for the VP Parade, fairgoers and baseball fans. On Saturday, July 5, Metro transit will operate on a normal Saturday schedule, running extra trains to accommodate baseball fans and Fair Saint Louis crowds.
MetroBus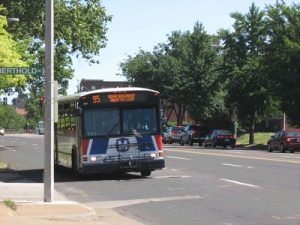 MetroBus is another option for fairgoers. Most MetroBus routes connect with MetroLink. To plan your trip to Fair Saint Louis on Metro transit, use the Trip Planner feature. Several MetroBus routes including the #1 Gold, #3 Forest Park Trolley, #13 Union, #90 Hampton, and Green Line will be affected during Fair Saint Louis in Forest Park.
The #3 Forest Park Trolley and the #90 Hampton will not operate in Forest Park from 3 p.m. Thursday, July 3, through the end of MetroBus service on Saturday, July 5. Specific reroute information can be found in the Rider Alert section.
Due to preparations for Fair Saint Louis, the #3 Forest Park Trolley will operate on a modified route on June 30, July 1 and July 2. During those three days, the Trolley will not serve Lagoon Drive or Fine Arts Drive.
Passengers With Bicycles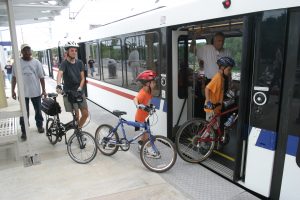 Metro customers can transport their bicycles on MetroBus or MetroLink. Bicycle racks are located on the front of all MetroBus vehicles. On MetroLink, Bicycle Parking Zones are located in the doorways at the rear of the first train car, as well as the front and rear of the second train car.
Only one bike per Bike Parking Zone is permitted, unless the second bike is that of a child accompanied by an adult. Due to large fair crowds taking MetroLink, there may be a lack of room in the designated areas for bicycles, and passengers with bicycles may be instructed to wait for a less crowded train.
Metro customers bringing bicycles on board are urged to allow all other passengers to board before loading their bicycle on the train car. Passengers must remain with their bikes and cannot park their bicycles on the steps. Metro operators can't leave the bus or train to assist passengers with loading or unloading their bicycles.
More Information
Additional information is available at metrostlouis.org or by calling Metro Transit Information, Monday through Friday from 7:30 a.m. to 4:30 p.m. From Missouri, dial (314) 231-2345 or from Illinois call (618) 271-2345. Please remember Transit Information will be closed on July 4th.
Return to Blog
Categories:
Metro Lifestyle