March 28, 2014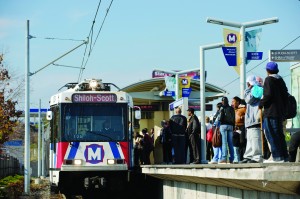 Metro will conduct its annual MetroLink Fare Survey, starting tomorrow, March 29, and running through Friday, April 25.
Information collected from the survey will be used to improve your transit experience. The surveyors  will ask you what type of fare (single-ride ticket, monthly pass, etc.) you are using to ride MetroLink.
Fare surveyors will be positioned at all 37 MetroLink station platform entrances. They will be wearing white  badges with the Metro logo on them that have "Survey Supervisor" or "Surveyor" printed on them. These survey team members will be dressed in a uniform consisting of dark slacks and a white, button-down shirt carrying clipboards.
If you have any questions, please contact Customer Service at 314-982-1406 or 618-271-7879.
Return to Blog