January 1, 2016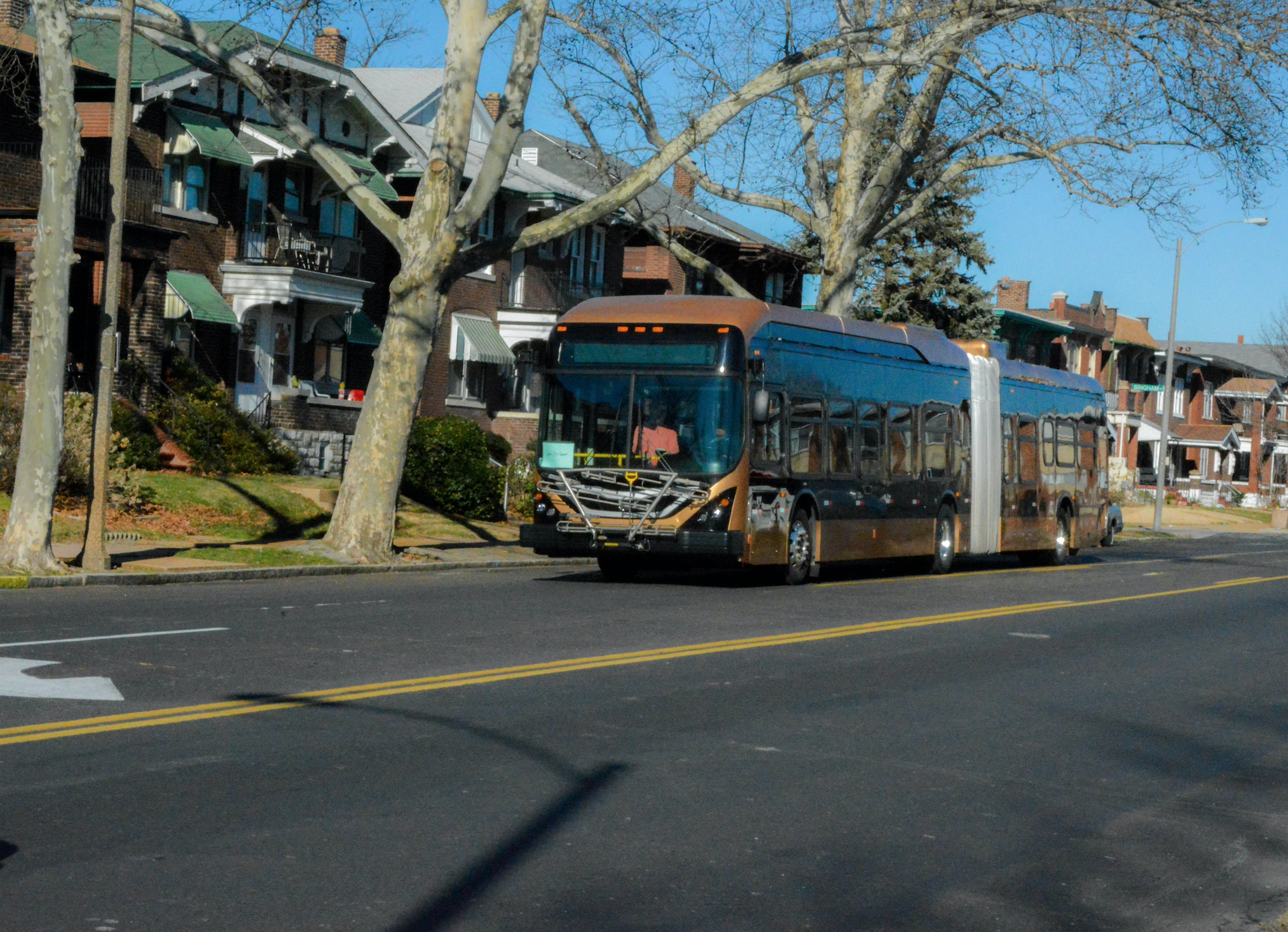 Riders on the #70 Grand, the busiest MetroBus route on the Metro public transit system, will get a chance to see the latest in bus technology as Metro test drives an electric articulated bus on the route, starting today, January 1.
"This is the fifth electric bus model we've tested on the system this year, but the very first electric articulated bus," said Ray Friem, Executive Director of Metro Transit. "It will be exciting to see how this new technology responds to our most popular MetroBus route with the largest ridership, and determine if large, 60-foot electric buses can provide the efficiencies and cost-savings to be a sound investment for the transit system."
The 60-foot articulated bus from BYD Co. Ltd. will operate on the #70 Grand route to give MetroBus operators and maintenance staff the opportunity to experience the battery-electric bus in action in cold weather.
Metro first introduced 60-foot articulated buses on the #70 Grand MetroBus route back in June 2014 to help address overcrowding. The #70 Grand route is about 10 miles long and currently serves about 9,000 boardings on an average weekday.
This model from BYD can safely operate on a single charge for well beyond 170 miles. The bus is powered by 360 kilowatt motors that will be recharged at a Metro facility each day. The battery takes less than three hours to recharge.
There are a number of reasons that Metro is considering adding electric buses to the MetroBus fleet. In addition to being environmentally-friendly, these buses could significantly reduce costs for fuel, parts and labor, and they typically require less maintenance over their life when compared to diesel-powered buses.
If you happen to board the 60-foot BYD electric bus during its test drive, we'd like to know what you think about it. Leave a comment below and tell us what you think.
Return to Blog