June 17, 2020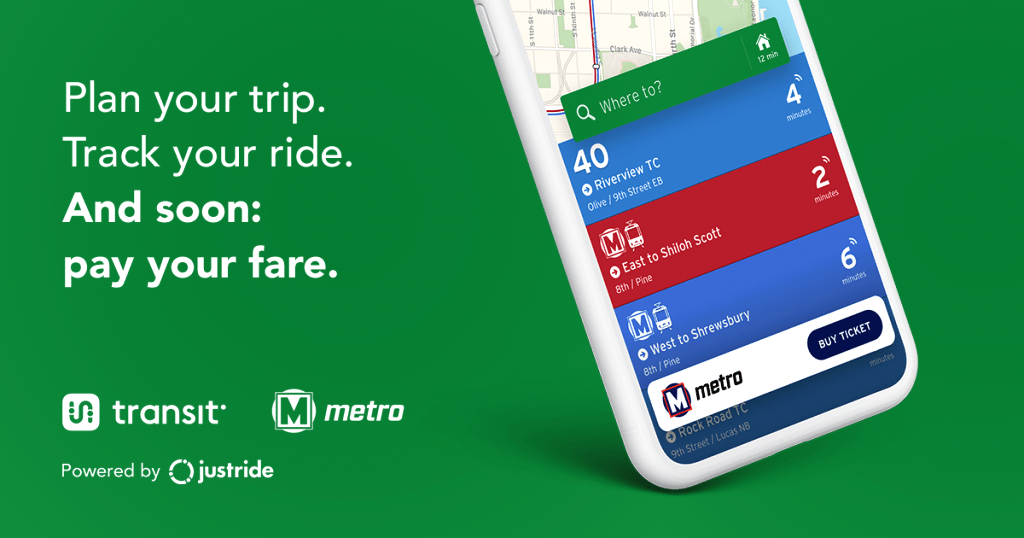 On June 22, Metro Transit will be unveiling a new way to buy your fares – straight from your phone!
The new mobile fare system will be integrated with Transit app, which passengers are already using to plan their Metro ride and get real-time bus locations. This added feature will make it easy for you to plan your trip, track your ride and pay your fare, all in one place.
Customers will be able to purchase three types of tickets in the Transit app:
*These fares are reduced due to the temporary suspension of paper transfers
All mobile passes will be visually validated by operators from a safe distance. There will be no service fees for purchasing fares through mobile, and you can keep passes in a wallet inside the app to use when you're ready to ride.
The mobile app's contactless fare option is part of our continued commitment to keeping passengers and team members safe during the COVID-19 pandemic.
Download Transit today!
Access the Transit user guide for more information on how to buy, use and store tickets: Mobile Ticketing with Transit | User Guide
Return to Blog
Categories:
COVID-19
,
Technology