July 1, 2019
Metro Transit Gives a Boost to $280 Million Washington University East End Transformation Project
Return to Blog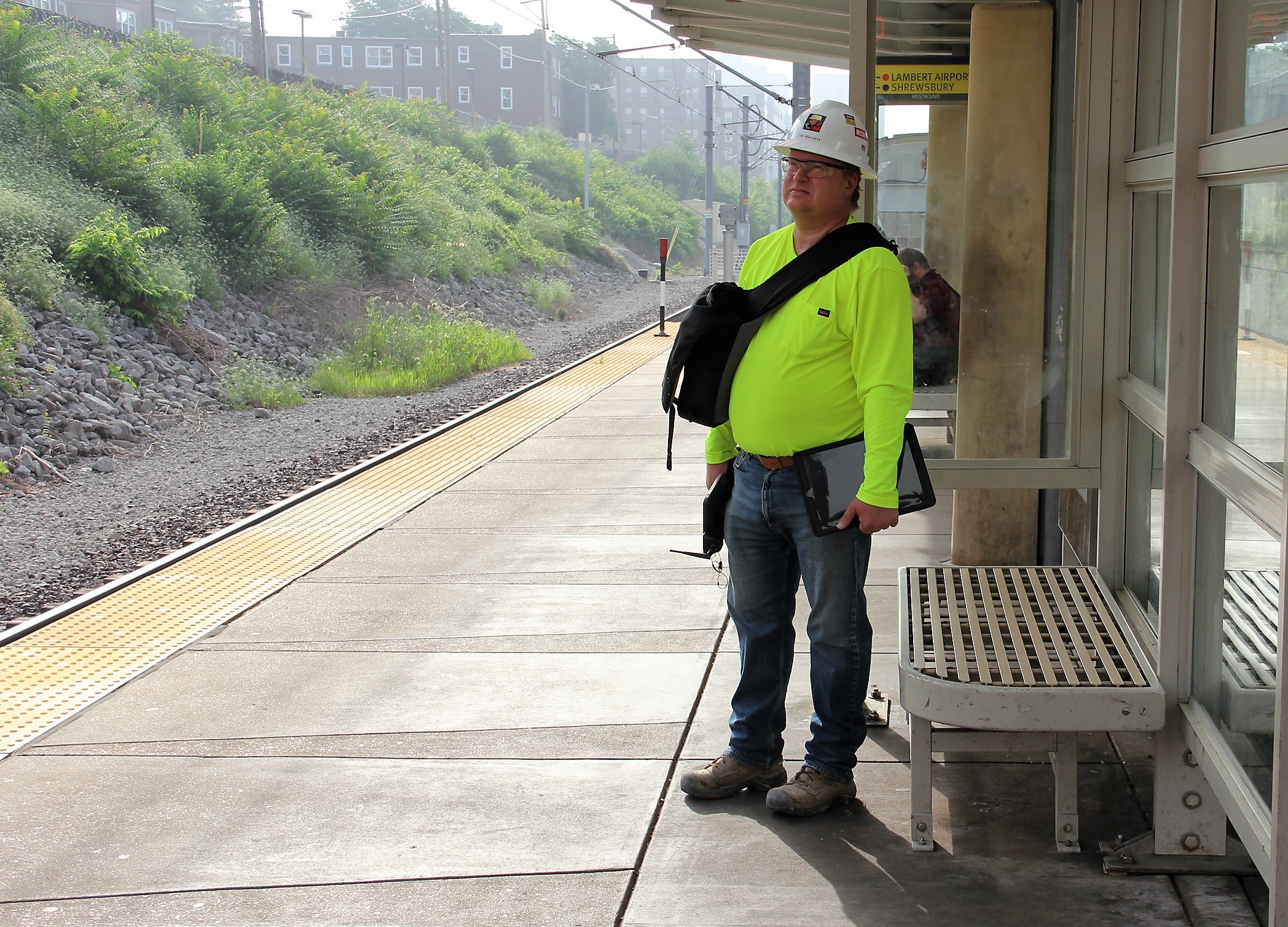 Washington University in St. Louis had an unusual challenge to overcome when it began its largest capital project in school history two years ago. With changes to parking on campus and hundreds of construction workers needing a way to get to and from the job site, Washington University turned to a trusted partner – Metro Transit.
Washington University purchased Metro Transit passes for all of the hundreds of tradesmen who would transform 18 acres into a front door fit for a world-class institution. St. Louis-based McCarthy Building Companies, which is serving as the project's construction manager, oversees the transit pass distribution and provides reporting to the University on ridership. A large percentage of construction team members report they are using MetroLink to travel to and from the site during the project.
"Prior to the start of construction, we developed and coordinated a plan with Washington University, the AFL-CIO Building Trades as well as the Carpenters and Laborers Unions to use MetroLink to transport workers to the site," McCarthy Project Director Ryan Moss said. "Workers are free to park at any of the MetroLink parking facilities."
Moss said this type of transportation allows McCarthy to meet the demanding workforce needs of the project while saving its client significant project dollars. He added that the cost of transit passes is significantly less than the cost of shuttling workers.
---
"Beyond the cost savings for the project, this approach also provides new apprentices with a viable means to work if access to vehicle transportation is a concern." – Ryan Moss, Project Director at McCarthy Building Companies
---
"Beyond the cost savings for the project, this approach also provides new apprentices with a viable means to work if access to vehicle transportation is a concern," Moss said.
Matt Galakatos, assistant superintendent at McCarthy, said MetroLink was the most efficient way to get workers to the job site. Workers would board at various MetroLink stations across the system – most notably at the Shrewsbury-Lansdowne I-44, Forest Park-DeBaliviere and Fairview Heights Stations – to get to the Skinker MetroLink Station, a few blocks from the work site.
Galakatos has been a Metro Transit rider for about six years, using Metro for everything from Mardi Gras celebrations to attending St. Louis Cardinals and St. Louis Blues games. The transition from using Metro for fun to work did take some getting used to.
"There was definitely an adjustment period," Galakatos said. "You have to get to the station before you get to the job site. It's nice because you can leave your car in a garage and still be close to the job site."
Public transportation plays a vital role in connecting riders – such as these construction workers – to employment. Nationally, about five percent of employees use transit to get to work, according to a report compiled by the United States Census Bureau. Based on passenger surveys, 84 percent of riders use Metro Transit to get to work each day.
The $280-million East End Transformation Project at Washington University features three new academic buildings, an expansion of the Mildred Lane Kemper Art Museum, a welcome center, a multi-use building with dining and offices, an underground parking garage and an expansive new park. The project broke ground in May 2017 and is scheduled to be completed this summer.
The final piece of the project will be the construction of James M. McKelvey, Sr. Hall, which will include faculty spaces and labs for the McKelvey School of Engineering and will house the entire Department of Computer Science & Engineering. The hall is expected to be completed in late 2020.
McCarthy plans to continue relying on MetroLink for future local construction projects.
"You're going to see us on board for a while," Galakatos said.
Return to Blog
Categories:
Economic Development