October 4, 2018
Metro Transit to Make Temporary Changes to Grand MetroLink Station Park-Ride Lot
Return to Blog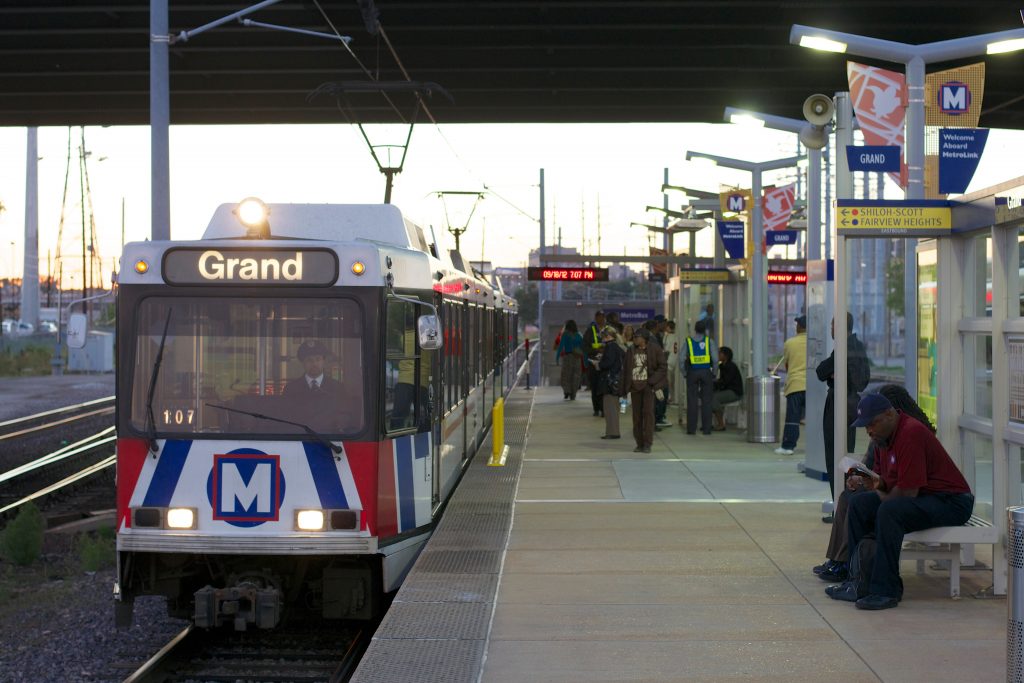 Beginning tomorrow – Friday, October 5 –  transit riders who use the Grand MetroLink Station may need to park their vehicles in a new location. A portion of the Park-Ride lot at the Grand MetroLink Station will be blocked off to accommodate rehabilitation work on a nearby electrical substation. These parking spaces will be unavailable until further notice.
During this period, transit riders will be able to park their vehicles on Scott Avenue. Street parking will be available along the south side of Scott Avenue, between the Grand MetroLink Station and Theresa Avenue. Signs will be posted indicating the locations of these temporary parking spaces.
For more information, contact Metro Transit Information by calling 314-231-2345 or 618-271-2345, Monday through Friday from 7 a.m. to 6 p.m. Metro riders can also text Metro Customer Service at 314-207-9786, Monday through Friday from 7 a.m. to 6 p.m.
Return to Blog