May 26, 2016
Metro Unveils Art Series at North County Transit Center
Return to Blog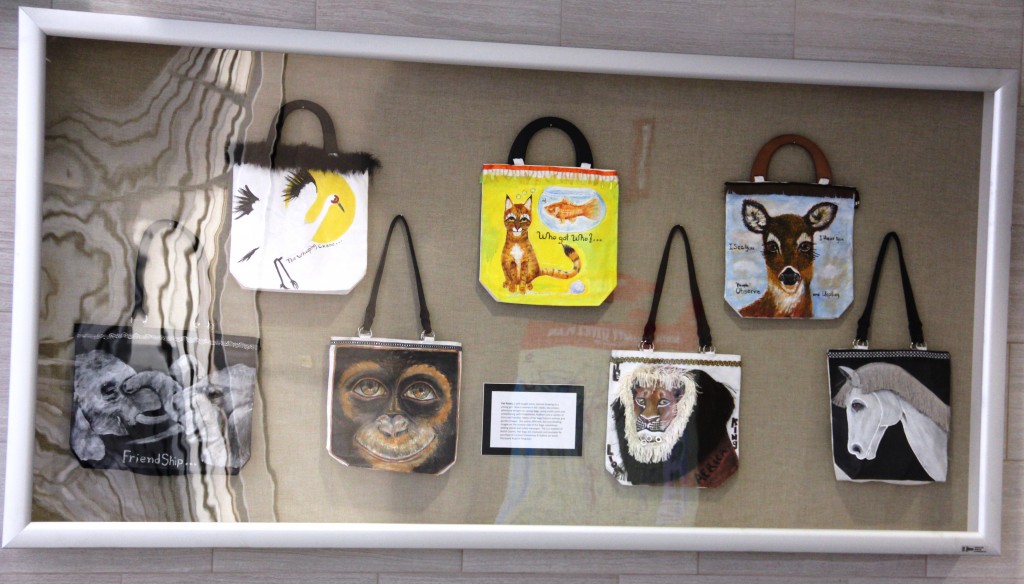 Some women will tell you their purses are the most important and most expressive fashion accessories they have. So, it's no surprise that purses and handbags make the perfect canvas to showcase creativity and flair.
Metro Arts In Transit has debuted a quarterly art series at the North County Transit Center featuring the work of local North St. Louis County artists. The first collection on display was created by Pat Rooks, a self-taught artist and owner of Primary Colors.
A North St. Louis County native, Rooks started drawing at a young age as a way to express herself creatively.
"Art has always been a comfort for me," she said. "A lot of my inspiration comes from animals, and I like to draw and create things that are in harmony with the thoughts I have about animals and their connections to people."
Rooks showcases her skill of pencil, pastels, acrylics, pen and ink in a series of painted bags. The bags feature designs using acrylic paint, and she embellishes them with rhinestones, feathers and a variety of trims and handles.
"Pat Rooks creates in the best spirit of folk art," said David Allen, Director of Metro Arts in Transit. "Her wonderful handbags are whimsical and fun, and watch out — when she catches on she won't be able to make them fast enough."
Visit the North County Transit Center at 3140 Pershall Road for an up close look. Her work will be featured inside the transit center until June 30.
Return to Blog