February 26, 2020
MetroLines Winners Selected From Record Number of Entries
Return to Blog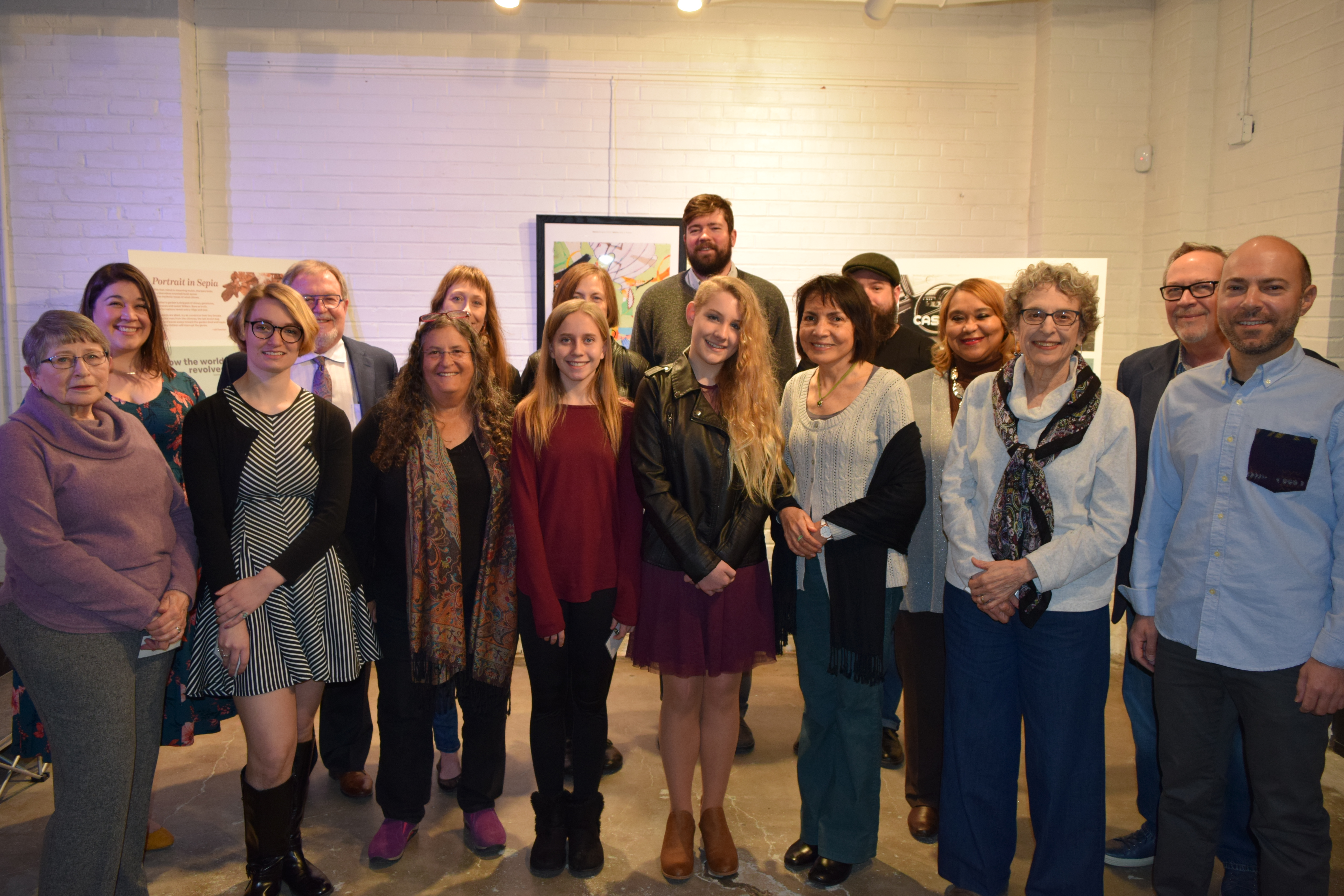 Fifteen local poets selected for the 2019 MetroLines poetry competition joined St. Louis Poet Laureate Jane Elle Ibur at a special poetry reading and reception earlier this month. Hosted by Arts in Transit, Inc., MetroLines is open to people of all ages living within 50 miles of the City of St. Louis. The work of the winning poets was selected out of 309 entries from more than 100 local poets – triple the number of entries submitted in the previous year.
Each winning poet received a $200 prize for their poems, which will be reproduced on posters that will be displayed in MetroBus vehicles and MetroLink trains for up to a year.
Among the winning entries were three youth submissions, one Spanish-language poem and a piece that captivates with just 13 words. A common thread among all the winning poems is the passion of their authors who aim to move people with their carefully crafted prose.
2019 MetroLines Poets:
Maria Balogh, Farewell
Julie Barnes, El Beso
Keith Byler, Self Talk
Eugene Budnitsky, Things You Can Finally Do After You Are Dead
Marie Chewe-Elliott, Seasons
Cate Curtis, Not Stone
Gail Eisenhart, Portrait in Sepia
Gemma Fish, How the World Revolves
Pamela Garvey, Notes on Absence
Riley Gibbons, The Future
Abigail Green, Love Song for Falling
Andrea Jackson, The Path
John Randall, So Much Fun
Andy Smart, Seven to Nine
Paul Stroble, Cassettes
---
MetroLines: Read the winning poems and learn more about the program
---
Andy Smart of St. Louis was inspired to enter the competition because of his support of local arts. "We have a solid literary arts community here in St. Louis, but it can always get better, can always be bigger and we can always have more opportunities for people to express themselves creatively," he said.
For other winners like Marie Chewe-Elliott of Florissant, Mo., this wasn't her first go-around with MetroLines – but with her entry "Seasons," it was her first win.
"This is actually my third year submitting poems for the MetroLines Poetry Contest, and they are making me read after the Poet Laureate of St. Louis. I just want to point that out," she said during her reading.
Three young poets were among the 15 winners. Riley Gibbons of Maryland Heights, Mo., and Gemma Fish of Creve Coeur, Mo., are both in 7th grade at Parkway Middle School, and Cate Curtis of Webster Groves, Mo., is a sophomore at Webster Groves High School.
MetroLines is generously supported by the Missouri Arts Council and the Regional Arts Commission. For more information about MetroLines and other public art programs, visit artsintransit.org.
Return to Blog
Categories:
Arts in Transit