October 27, 2023
MetroLink Weekly Single-Track Operations for Oct. 30 – Nov. 3
Return to Blog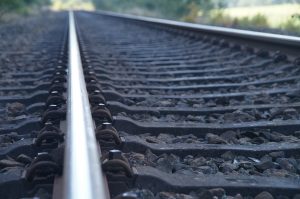 MetroLink will operate on a single track at the Stadium, 8th & Pine, Convention Center and Laclede's Landing MetroLink Stations during weekday evenings next week, Monday through Thursday (Oct. 30 – Nov. 2) from 6 p.m. to the end of service, and Friday (Nov. 3) from 11:30 p.m. to end of service. The single-track operations are needed to allow for construction work in the downtown tunnels.
During these periods, Blue Line trains will only operate between the Shrewsbury-Lansdowne I-44 and Forest Park-DeBaliviere MetroLink Stations.
Westbound Blue Line passengers will need to board a Red Line train between the Fairview Heights and Central West End MetroLink Stations, and travel to the Forest Park-DeBaliviere Station to transfer to a Blue Line train and continue their westbound trips.
Eastbound Blue Line passengers will need to transfer to a Red Line train at the Forest Park-DeBaliviere Station to continue their eastbound trips.
Red Line MetroLink passengers may experience delays of 5 minutes.
Passengers should allow extra time when transferring between Red Line and Blue Line.
You can check the weekly single-track schedule by visiting MetroStLouis.org/MLProjects. If you have questions or need assistance, please contact Metro Transit Information at 314.231.2345 (phone) or 314.207.9786 (text), available Monday to Friday from 7 a.m. to 6 p.m.
Return to Blog
Categories:
Construction