February 6, 2015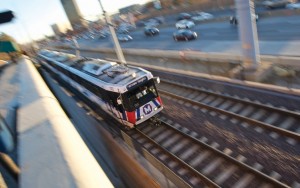 On Wednesday, February 11 and Thursday, February 12, Red Line and Blue Line MetroLink passengers may experience brief delays and should allow extra time for their late evening commutes, and eastbound passengers will need to board trains from the westbound platforms at several MetroLink stations. To accommodate maintenance crews, MetroLink will operate on a single track at these stations:
Stadium Station
8th & Pine Station
Convention Center Station
Laclede's Landing Station
On Wednesday and Thursday (February 11 & 12) from 11:30 p.m. until the end of service, passengers traveling in both directions will need to board MetroLink trains from the westbound platforms at the Stadium, 8th & Pine, Convention Center and Laclede's Landing MetroLink Stations. 
Red Line and Blue Line customers may experience delays of up to 10 minutes.
Updates on MetroLink operations can be found at www.metrostlouis.org in the Rider Alert section.
Return to Blog
Categories:
Construction