July 26, 2014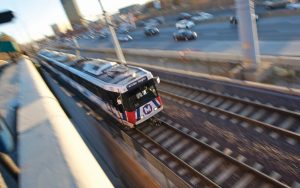 Rail maintenance work is scheduled on the MetroLink system next week, and some Blue Line passengers may experience short delays.
To accommodate the crews, MetroLink will operate on a single track at the Richmond Heights MetroLink Station and Brentwood I-64 MetroLink Station from 8 p.m. until the end of service Monday through Thursday (July 28-July 31), and on Sunday (August 3).
Blue Line customers may experience five minute delays. Red Line passengers will not be impacted by the work.
Updates on MetroLink operations can be found on our website in the Rider Alert section.
Return to Blog