June 27, 2014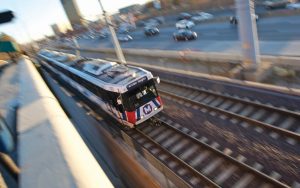 Rail maintenance work is scheduled on the MetroLink system Monday through Wednesday (June 30 – July 2), and some passengers may experience short delays.
MetroLink will operate on a single track at the Richmond Heights MetroLink Station and Brentwood I-64 MetroLink Station from 8 p.m. until the end of service on Monday, Tuesday and Wednesday (June 30 – July 2).
Blue Line service may experience up to five minute delays.
Updates on MetroLink operations can be found at www.metrostlouis.org in the Rider Alert section.
Return to Blog
Categories:
Construction