February 29, 2016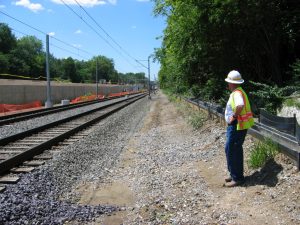 UPDATE: Single-track operations have been cancelled for Wednesday, March 2 and Thursday, March 3. Single-track operations is still scheduled for Friday, March 4.
Construction work on the MetroLink system may result in minor delays for some Red Line MetroLink passengers this week. To accommodate crews, MetroLink will operate on a single track between the College and Belleville MetroLink Stations in Illinois from 10 a.m. to 2:30 p.m. on Friday, March 4.
Red Line passengers may experience delays of 5 to 10 minutes during this single-track operation. Blue Line service will not be affected.
Return to Blog