December 6, 2016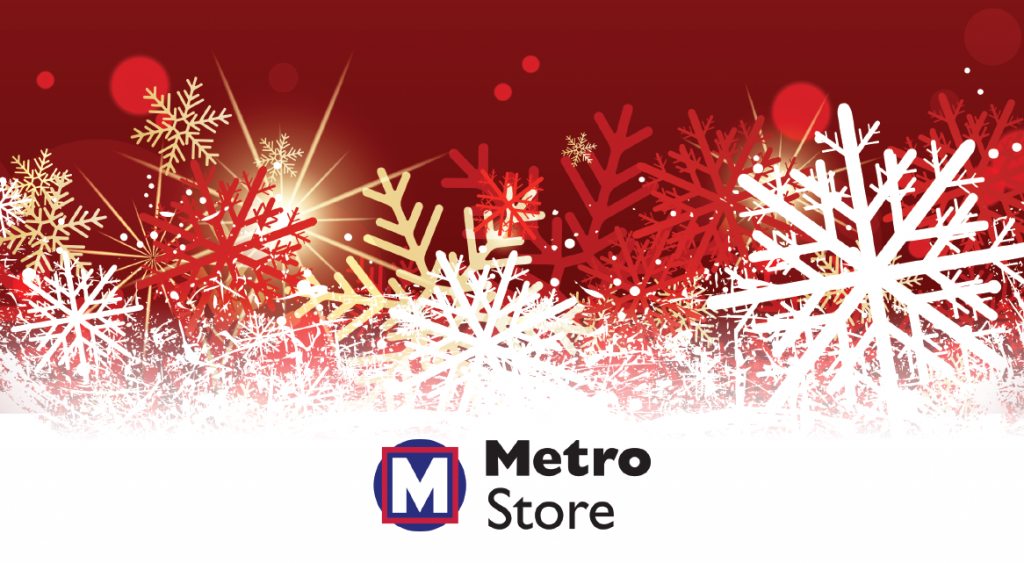 If you still have some holiday shopping to do, we invite you to stop by the MetroStore this Friday, December 9.
The annual holiday celebration will take place from 11:30 a.m. to 2:30 p.m. at the MetroStore located at 7th and Washington in downtown St. Louis.
During the party, there will be a chance to win a Transit Basket of Metro goodies, which among other items includes a tumbler, apparel and transit passes. To participate in the drawing, be sure to come by the MetroStore between 11:30 a.m. and 1:30 p.m. because the winner will be drawn at 2 p.m.
All items will be 25 percent off with the exception of Metro tickets and passes, MetroScapes posters and limited edition Metro jackets. While you are purchasing Metro merchandise, you can listen to holiday music, sip hot chocolate or coffee and enjoy sweet treats. Metro tickets and passes make great stocking stuffers, and the MetroStore offers a variety of tickets and passes for sale:
Monthly Passes
Weekly Passes
2-Hour Booklets
Adventure Passes
Downtown Trolley Tickets
MetroLink Tickets
Metro 2-Hour Tickets with Transfer
The MetroStore, located at 701 Convention Plaza in America's Center, is open weekdays from 8:30 a.m. to 5 p.m. Stop in on Friday. You can order your Metro Passes online or over the phone by calling 314-982-1495 using a credit or debit card and your passes will be mailed to you.
Return to Blog
Categories:
Metro Lifestyle