June 5, 2014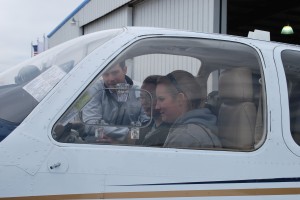 Join the fun and celebrate the 250th anniversary of the founding of St. Louis this weekend at St. Louis Downtown Airport in Cahokia, Illinois.
The Greater St. Louis Air & Space Museum will host the first annual Midwest Airport Fun Days at the airport Saturday and Sunday.
The public will get the chance to visit the airport and view several airplanes ranging from home built aircraft to the B-25 bomber used in World War II.
Midwest Airport Fun Days will also include:
Tours and historic exhibits and aircraft at the Greater St. Louis Air & Space Museum
Visit pilots and view aircraft from around the country
Meet airshow pilot Patrick McAlee
Fly in a Waco biplane, AT-6 Texan trainer, Cessna 172, Cessna Skycatcher and B-25 Mitchell bomber
Youth can fly flight simulators with real instructors
Kids can get free first flights on Sunday
Enjoy food and music
Admission is free and the gates open at 9 a.m.

Created with Admarket's flickrSLiDR.
Return to Blog
Categories:
Economic Development