January 16, 2018
Nature's Inner Beauty Comes Alive at the North County Transit Center
Return to Blog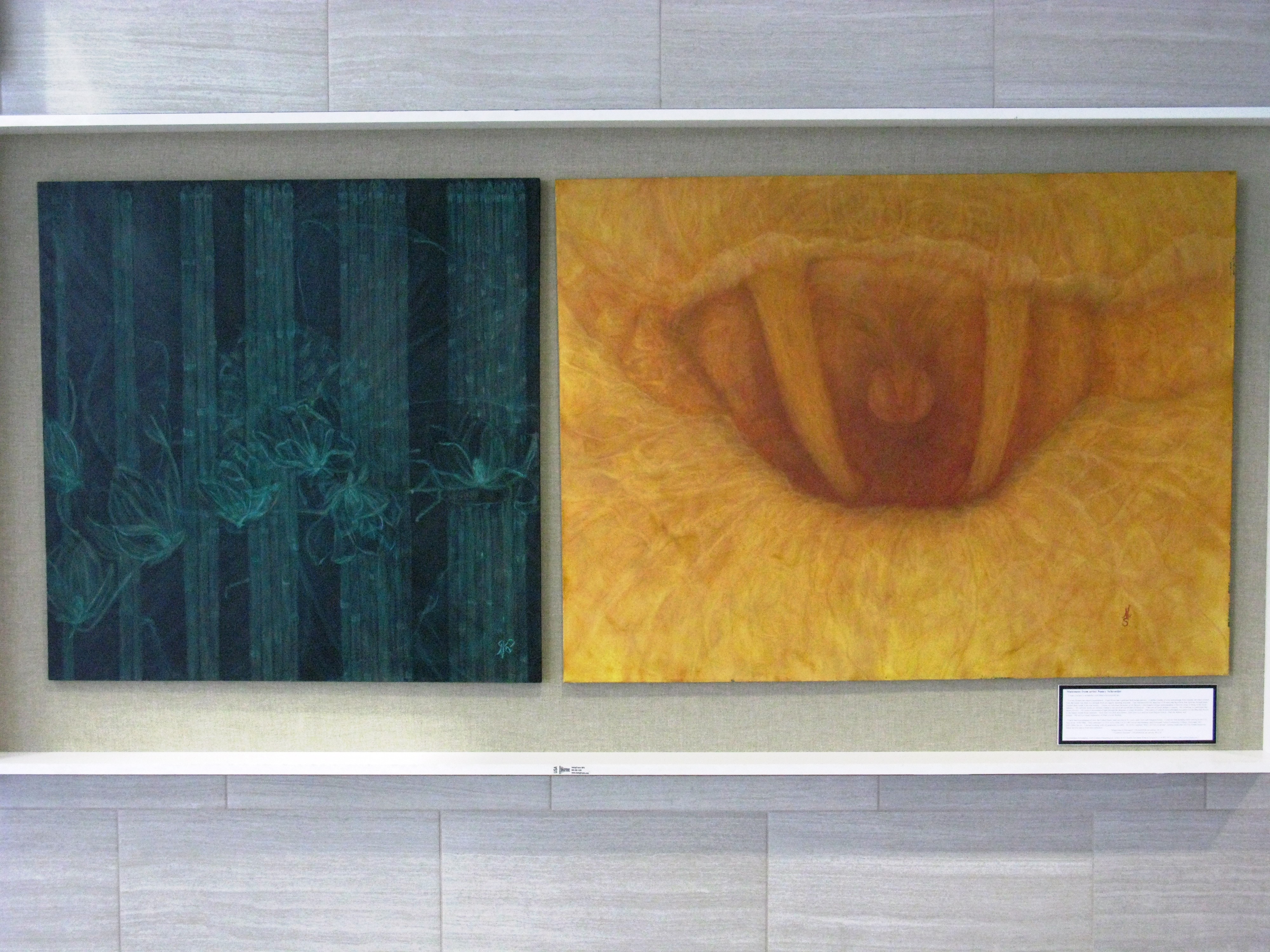 For artist Nancy Schroeder, the real beauty of a flower isn't its exterior, but what lies within.
Her mastery of waxed-based paint allows Schroeder to superimpose layers of paint, providing her audience access into the inner working of a flower to see its structure and its often ignored inner brilliance.
"When you look at a flower on the outside, you see color, shape, texture," she said. "But, when you look at a flower through light, you get to see it in a whole new way. I think it's this type of beauty that often gets ignored. It's the beauty hidden underneath the surface."
Schroeder has had a close relationship with nature since high school, when she was first introduced to the world of botany. She would later spend 10 years as a florist, strengthening her relationship with hibiscuses, orchids, lilies and roses.
"I started working with oil paint sticks in 2000," she said. "In 2010, I painted 'Still Life Fully Exposed,' turning traditional still-life florals inside-out."
Two of her paintings are now on display at the North County Transit Center in Ferguson, and will be in the transit center's art gallery until spring.
"Through these paintings, riders are offered unique access into a world rarely portrayed," said David Allen, Director of Metro Arts In Transit. "Her artwork can be translated to symbolize an important part of humanity – appreciating what's on the inside versus just what's on the outside."
Schroeder, a resident of Ferguson, sold her first painting while serving in the U.S. Navy, and has since sold her artwork throughout the country. More of her work can be found at Corners Frameshop & Gallery in Ferguson.
Return to Blog