November 18, 2014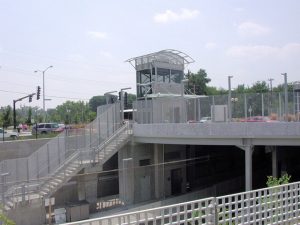 Metro Arts in Transit has selected two St. Louis artists to design and build a mural for the Forest Park-DeBaliviere MetroLink Station, but needs your help with a few details.
We'll hold a community meeting Wednesday (Nov. 19) from 7 p.m. to 8:30 p.m. at Crossroads College Preparatory School (500 DeBaliviere Ave., St Louis, MO 63112) in the school's library.
The purpose of the meeting is to introduce the artists, Catharine Magel and Con Christeson, and let attendees talk about their community and the unique, distinctive qualities of the Skinker-DeBaliviere neighborhood– input the artists can use to help shape the design of the new art installation.
"The meeting will be an opportunity for the public to enter into a discussion with the artists about art, community, transit and what makes a place special," said David Allen, director of the Metro Arts in Transit Program.
Magel and Christeson both live and have studios in St. Louis. Magel is best known for her mosaic sculpture and large-scale murals. Her mosaic bunny on the corner of Washington Boulevard and Grand Avenue and her ceramic mural on the flood wall along the Mississippi River trail are two of her better known public artworks. Christeson has collaborated on several projects for Metro Arts in Transit, creating artworks for the agency's North Broadway and Gravois-Hampton MetroBus Transit Centers.
The site of the mural is a concrete retaining wall immediately adjacent to the eastbound track and fully visible from the station platform. The wall area for the mural is about 150 feet in length and 12 feet in height. A final design is expected early next year, with installation completed during the summer of 2015.
Return to Blog