February 12, 2013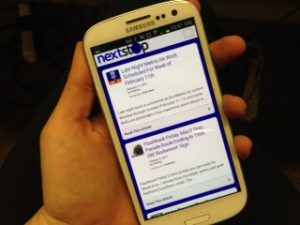 If you are reading this blog on your mobile device than you already know what I'm about to tell you. NextStopSTL.org has gone mobile!
Our blog is now mobile-device friendly. When you go to NextStopSTL.org on your mobile device, you will automatically be taken to a quick-loading, easy to navigate view of our blog.
Our most recent blogs appear on the home screen, and you can click 'Load More Entries' at the bottom to see older posts.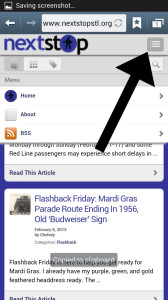 You can also search our entire blog archive by tapping the square icon in the top right corner.
You can choose to turn off the mobile theme if you like at the bottom of the page.
** This is a mobile web page made specifically for our official Metro blog.**
Return to Blog