October 9, 2020
No MetroLink Service Between Lambert Airport and North Hanley Stations on October 17 & 18
Return to Blog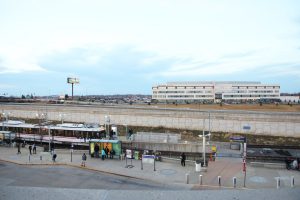 If you're planning to travel between the Lambert Airport Terminal 1, Lambert Airport Terminal 2 and North Hanley MetroLink Stations on Saturday, October 17 or Sunday, October 18, you should allow extra time for your commute.
MetroLink will not operate between these stations that weekend due to maintenance work on the light rail system. Riders will be transported to and from the North Hanley Station to St. Louis Lambert International Airport via MetroLink Station Shuttle buses during this time. Red Line passengers traveling through this area should expect delays of 15 to 20 minutes, and are encouraged to plan ahead to ensure they make it to their gate on time.
Signage will be in place at the affected stations and at the airport to help direct riders to the shuttles, and Metro Transit will have extra personnel available to assist you.
MetroLink plans to resume normal operations by the beginning of service on Monday, October 19.
For more information on service updates, check out the Rider Alerts page or contact contact Metro Transit Information at 314-231-2345 (phone) or 314-207-9786 (text), Monday to Friday from 7 a.m. to 6 p.m.
Return to Blog