March 28, 2011
"One Year Later: Learning from the Passage of Proposition A" Forum April 6 at UMSL
Return to Blog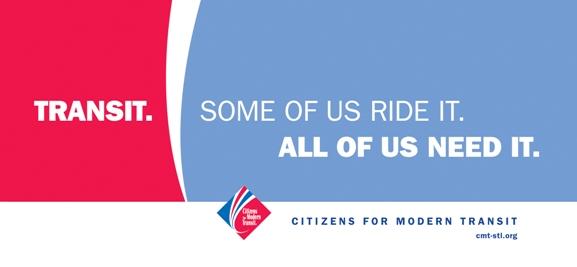 The University of Missouri–St. Louis (UMSL) Community Partnership Project presents "One Year Later: Lessons from the Passage of Prop A," Wednesday, April 6, 2011, 4:00–5:30 p.m., in the J.C. Penney Conference Center at UMSL. The seminar will explore the factors for its success and implications for the future.
UMSL Professors Todd Swanstrom and Dr. David Kimball will share their research findings of the 2010 initiative. Eddie Roth with the St. Louis Post-Dispatch will lead a panel discussion of representatives involved in the campaign, including Metro President & CEO John Nations, Tom Shrout Jr., retired director for Citizens for Modern Transit, and others.
The event is free, however registrations are required. Please email [email protected]. For more information call (314) 516-6392 or visit the Seminar Series website. Access the Conference Center from the UMSL North MetroLink Station or park free in Lot C. Reception to follow.
Return to Blog