September 28, 2016
Passengers like Adam depend on Metro transit to get to work, school and other important destinations. We hope you enjoy his story, and we're interested in your transit story too. Email [email protected], and we may share your story in a future "Passenger Profile."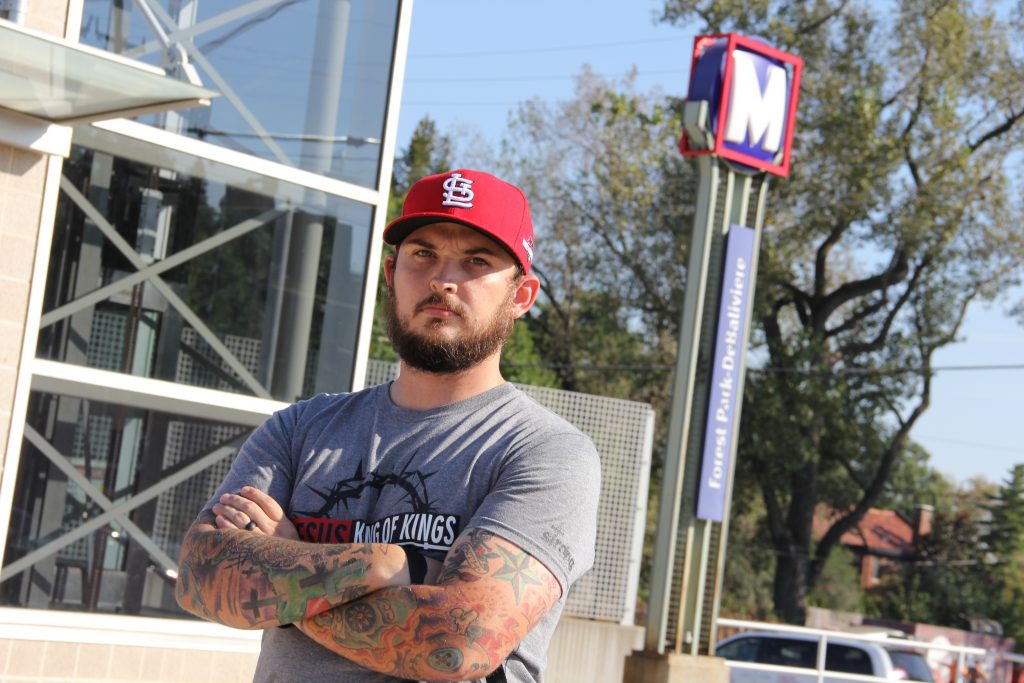 Adam calls himself a "newbie" to Metro, but that hasn't stopped him from coming on board and taking full advantage of the region's transit system.
Adam typically starts his transit commute by boarding a MetroLink train at the Forest Park-DeBaliviere MetroLink Station. From there, it's either a trip to work, or a journey to discover new things and to see the St. Louis region in a whole new light.
"I'm a photographer," Adam said. "I use MetroLink to explore the city. I strap on my backpack and set out to different MetroLink stations across the area."
MetroLink is also a convenient way to beat traffic and to see parts of the city you wouldn't see from behind the wheel.
"I love seeing train tracks and underpasses," he said. "I love the visual aesthetics MetroLink provides."
In addition to offering a unique backdrop, Adam also enjoys the unique "neighborly" feel that you can only find on MetroLink.
"It reminds me of sitting on a front porch as you let life pass you by," he said. "You get to feel the city vibe."
Return to Blog