January 16, 2019
Passengers like Alex depend on Metro Transit to get to work, school and other important destinations. We hope you enjoy his story, and we're interested in your transit story too. Email [email protected], and we may share your story in a future Passenger Profile.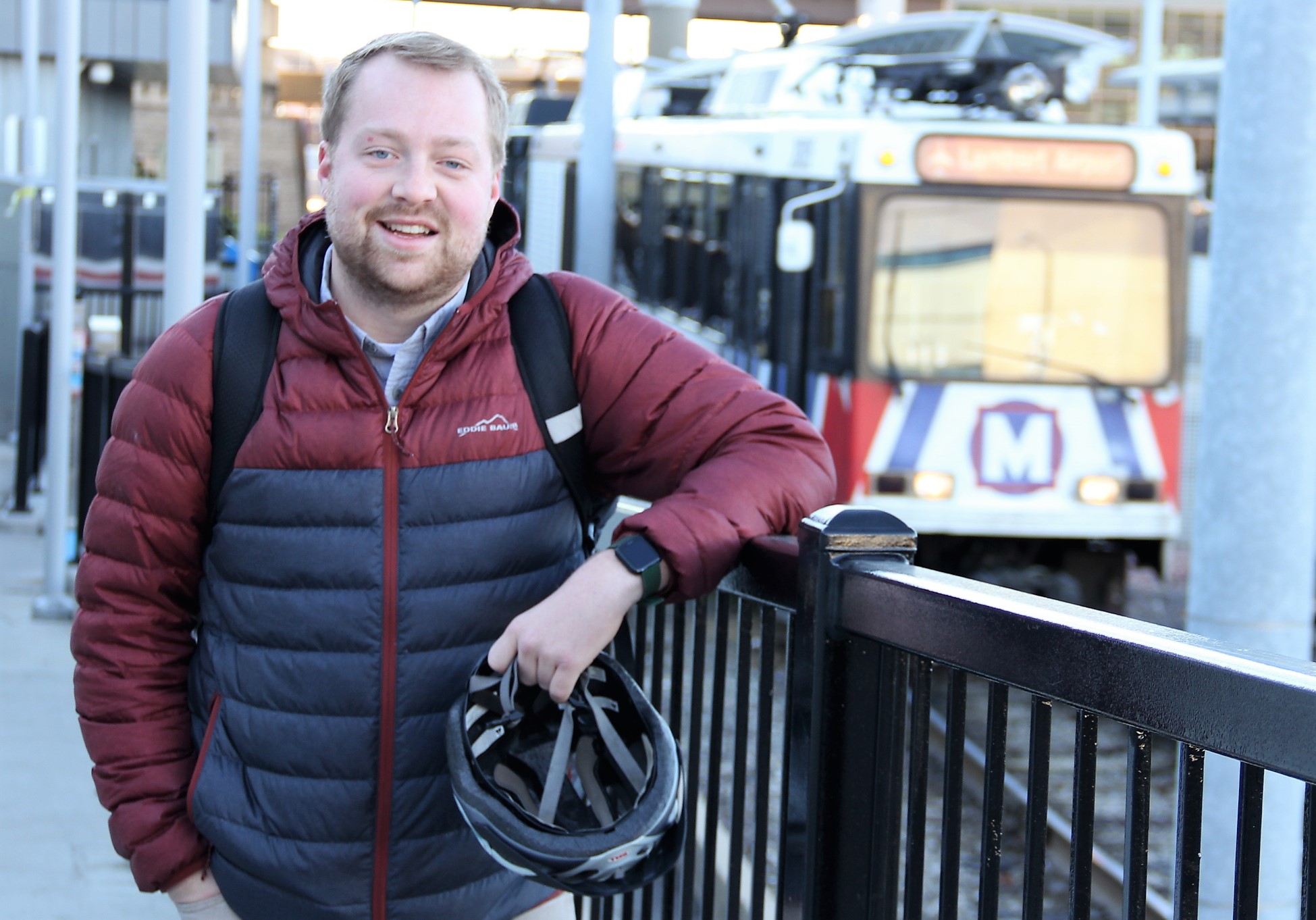 For Alex, his commute is directly tied to the weather forecast.
During the spring and summer months, Alex prefers riding his bike from The Grove to downtown St. Louis. However, during the winter months and during inclement weather, he leaves his commute to the professionals – Metro Transit.
When he puts his transit commute into motion, it usually starts with a walk to the Cortex MetroLink Station. From there, Alex rides the train to the 8th & Pine MetroLink Station in downtown St. Louis.
"I really enjoy not having to pay for parking. I also prefer that my money goes toward supporting a public service like transit," Alex said. "I'm also a transportation planner, so it's important that I live and breathe a multimodal lifestyle."
Alex lives in a one-car household, but between his bike rides and transit trips, the odometer doesn't move much. The benefits of being multimodal is great for his lifestyle and makes for an overall more prosperous neighborhood.
"I think it's critical to connect communities with various mobility options that promote a car-optional mentality. St. Louis will be an even better place when more commuters try Metro and vocally support its impact," he said.
For those new to public transportation, Alex has some transit advice for you.
"I would recommend people be open," he said. "Don't just do it one time and rule it out. Give it a few times. It's definitely a process. Be patient."
Return to Blog