May 22, 2019
Passengers like Amanda depend on Metro Transit to get to work, school and other important destinations. We hope you enjoy her story, and we're interested in your transit story too. Email [email protected], and we may share your story in a future Passenger Profile.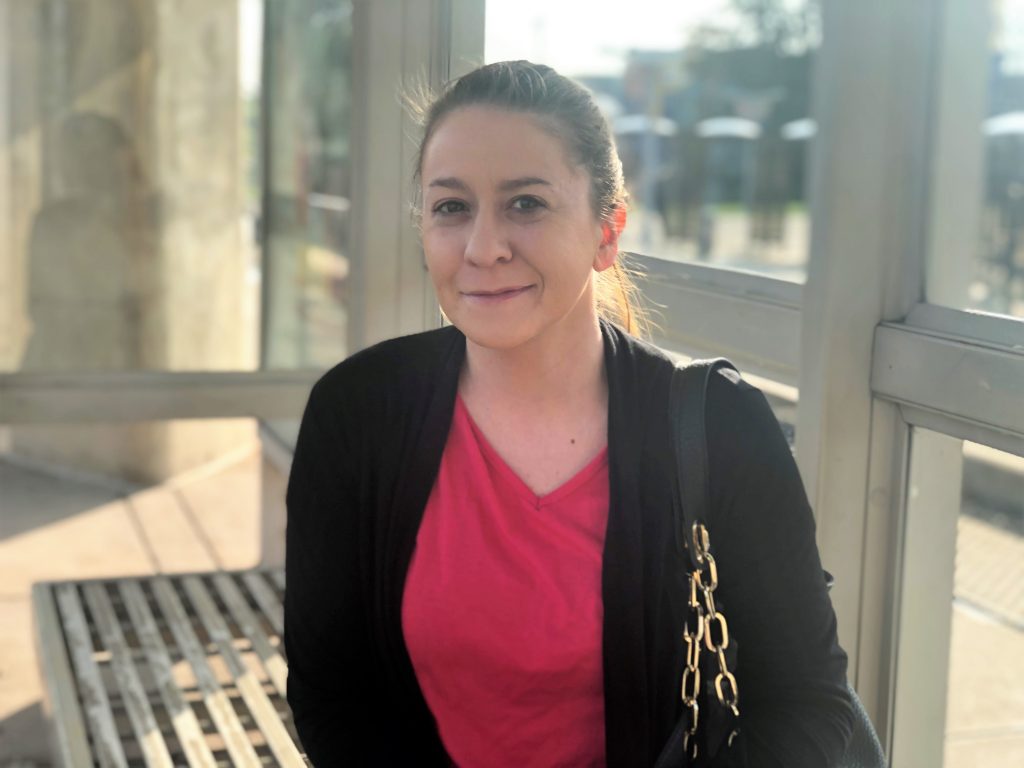 Amanda had a parking situation to deal with at work. It wasn't pretty.
"We lost all of our parking at work," she said. "So, it was either park really far away and walk, or take the train."
The decision was a no-brainer. Amanda chose Metro.
Now, to get to work each day, she boards a Blue Line MetroLink train at the 5th & Missouri MetroLink Station. From there, she rides the train to the Skinker MetroLink Station, where it's a quick connection to her job at Washington University in St. Louis.
Since Amanda works for Washington University, she's able to take advantage of the U-Pass program, which provides university students, staff and faculty full access to MetroBus and MetroLink free of charge.
In addition to cost-savings and helping her avoid parking hassles, MetroLink also provides Amanda with some quality R&R.
"It's more relaxing in the morning than sitting in traffic," she said. "I read."
As for advice for new riders, Amanda's recommendation is simple: pay attention
"Don't get sucked up in your book whenever you're close to your stop," she said. "Be aware of your surroundings."
Return to Blog