July 10, 2019
Passengers like Amy depend on Metro Transit to get to work, school and other important destinations. We hope you enjoy her story, and we're interested in your transit story too. Email [email protected], and we may share your story in a future Passenger Profile.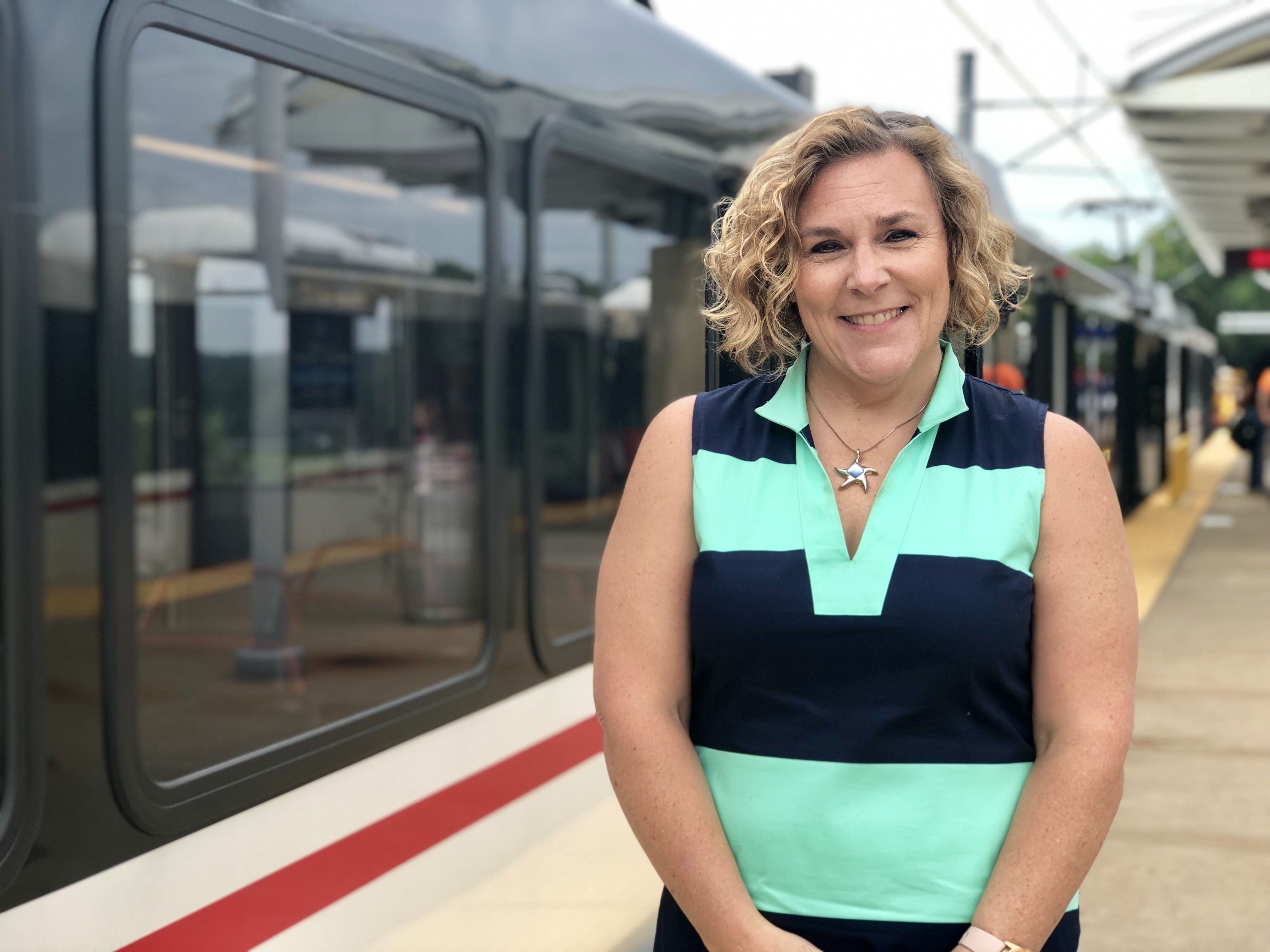 For anyone who has an imagination, MetroLink may be the place to let your mind wander.
Well, that's the case for Amy, at least.
"I find it fascinating," she said. "You get to know the same people that ride at the same time. I create stories about people in my head. One day, this guy got on and he had this fantastic outfit and I was like, 'Holy Cow!'"
Amy's MetroLink commute begins by boarding a Blue Line train at the Shrewsbury-Lansdowne I-44 MetroLink Station. It's her favorite station, as it provides her relief from the weather.
"I like getting on at Shrewsbury because there's always a train waiting, so even when it's freezing in the winter or super-hot in the summer, you always have sheltered space," she said.
From there, she rides the train to the Convention Center MetroLink Station, where work is just around the corner.
For Amy, her trips on MetroLink each day give her time "to process."
"It allows me to get energized before work and allows me to process my day before I go home to my kids," she said.
Amy has been riding for about six months and loves the fact she can leave the driving to someone else.
"Driving in traffic does not make me the best version of myself," she said. "There's a lot of construction on Interstate 44. There's always a back-up on Highway 40. For me, I'd rather just have a nice calm commute."
While Amy is still a relatively new rider, she's quickly transformed into a transit advocate. When she tells her friends she takes Metro, it's her chance to set the record straight.
"I think for a lot of people, they're not sure of the safety of MetroLink," she said. "I always see security officers get on. I always see city police officers get on, and I think a lot of people have the misconception that it's not safe. But for me and for my commute, it is safe and I enjoy that."
"For anyone who is not a rider, all you have to do is try it," she said.
Return to Blog