January 11, 2017
Passengers like Anne depend on Metro transit to get to work, school and other important destinations. We hope you enjoy her story, and we're interested in your transit story too. Email [email protected], and we may share your story in a future "Passenger Profile."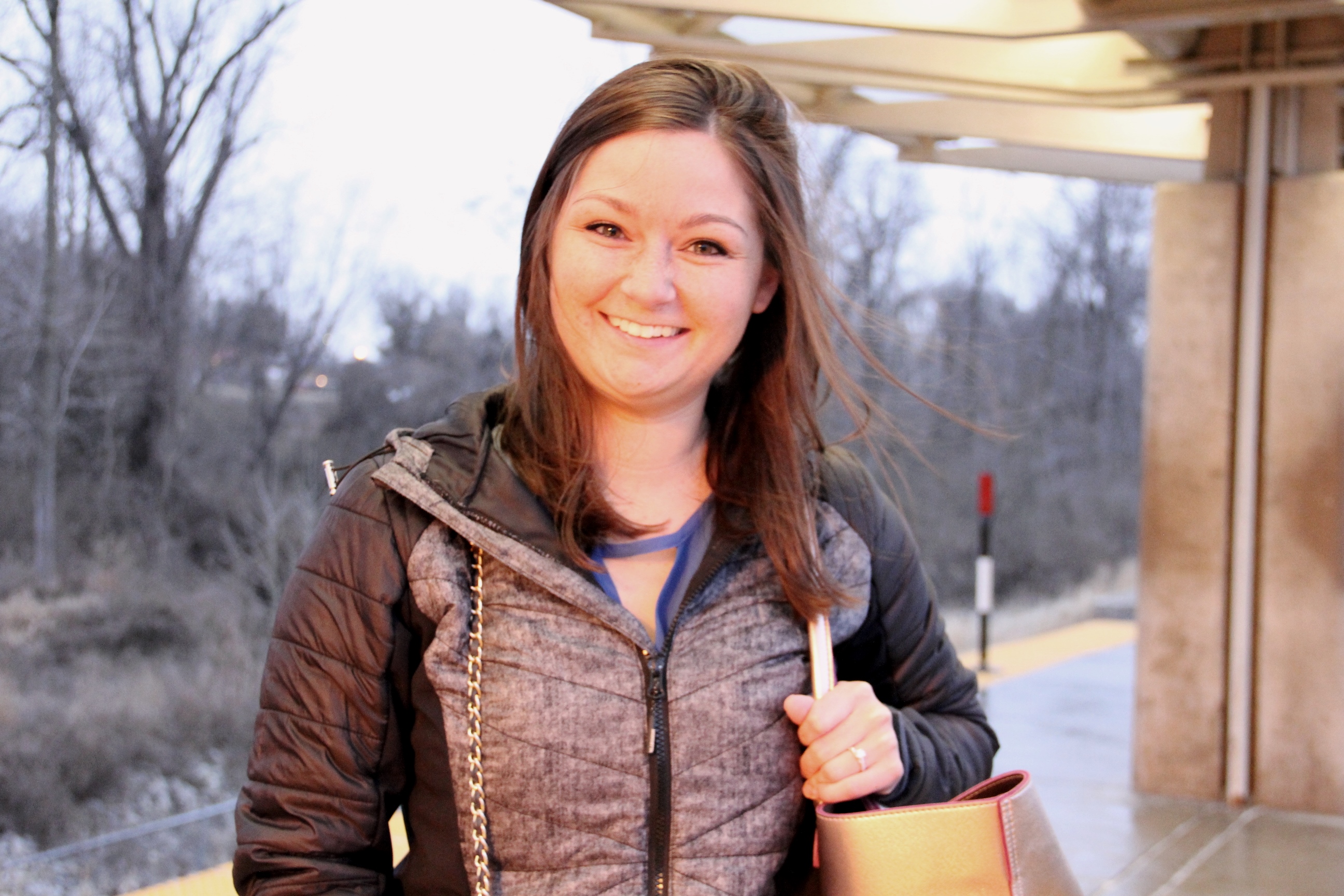 Anne started a new job in November – and a new Metro commute.
And with roughly three months under her belt, her new commute has already become second nature. To get to work each day, Anne boards a train at the Fairview Heights MetroLink Station and rides into downtown St. Louis. She exits at the Convention Center MetroLink Station and walks a short distance to work.
"I started my job in November and I was not about to deal with St. Louis traffic, so I thought I'd just get on the Metro," she said.
In addition to avoiding bumper-to-bumper traffic, Anne also saves money on gas.
Anne uses MetroLink outside her work commute as well, using the train to get to and from baseball and hockey games.
MetroLink is a great way to avoid rush hour traffic into downtown St. Louis. It's a trick many residents in Illinois know and use, Anne said.
"If there is a wreck on the interstate and it takes an extra hour just to get home, that just doesn't sound good to me," Anne said. "So I'll ride the Metro and avoid all that."
Anne is a relatively new rider and admits she was nervous during her first trip, but those jitters are only temporary.
"Yeah, I was a little worried that first ride," Anne said, "but once you get the hang of it, it's fine. Hop on the train and go."
Return to Blog