August 18, 2021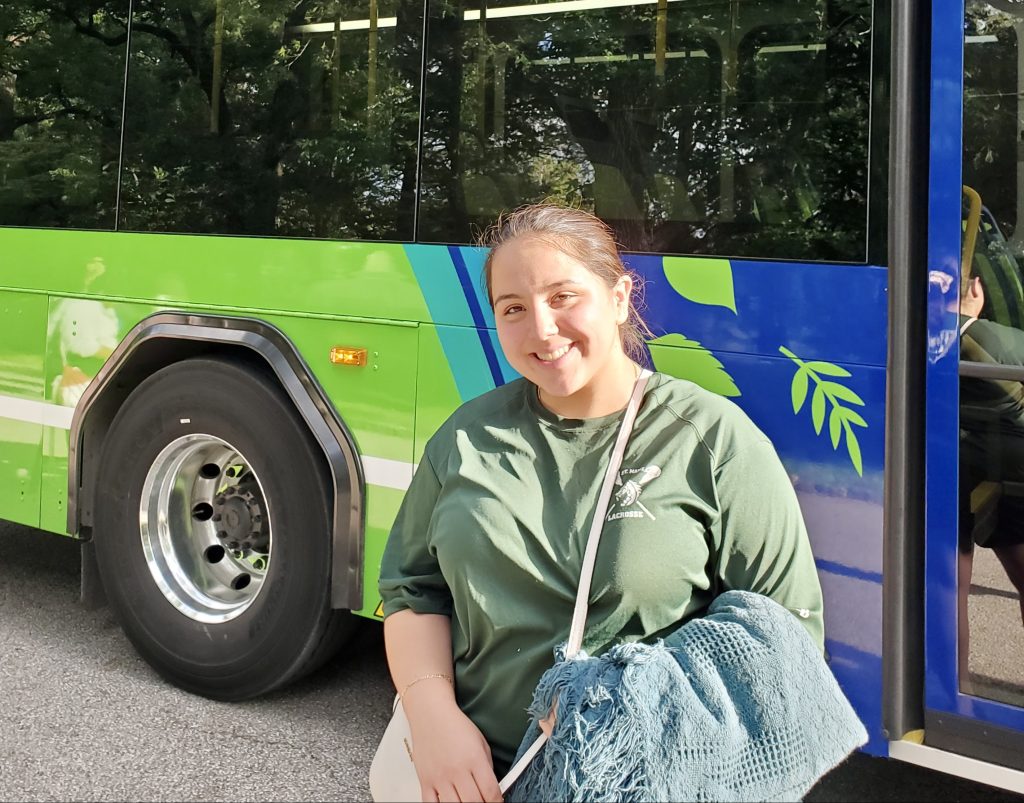 Asia works as a server in the restaurant industry and purchases a monthly pass each month.
Asia rides Metro to get to work, friends' houses and the store. She is a relatively new regular rider – she started riding every day about six months ago. She rides the popular routes that connect the central core with Tower Grove and the South Side: #70 Grand, #10 Gravois, #73 Carondelet and #30 Arsenal. She has especially enjoyed riding the new 60-foot electric buses on Grand.
Check out our Q&A below to learn a little more about Asia.
---
What do you think of the new electric buses on Grand?
They're really convenient. They're not so compressed with people and it's a really smooth ride.
What do you like best about Metro?
The A/C! On hot days I look forward to it and it's just cold – right when you step on. Also, the Transit app is one of my favorite things about Metro. The real time arrivals allow me to know exactly when my bus is going to be at the stop, so I don't have to wait in the heat or cold.
What is your dream vacation once the pandemic is over?
Bolivia. It looks really beautiful down there.
---
The trains and buses are a great way to get around town safely, conveniently and comfortably with some great A/C!  And with our new $5 Day Pass, you can enjoy unlimited rides on MetroBus and MetroLink for an entire day – at one great low price. Download the Transit app to plan your next Metro trip or contact Metro Transit Information at 314-231-2345 (phone) or 314-207-9786 (text) for any assistance.
Passengers like Asia rely on Metro Transit to get to work, school and other important destinations. We want to hear your transit story. Email us and we may share your story in a future Passenger Profile.
Return to Blog