December 9, 2015
Passengers, like Brian, depend on Metro transit to get to work, school and other important destinations. We hope you enjoy his story, and we're interested in your transit story too. Email [email protected], and we may share your story in a future "Passenger Profile.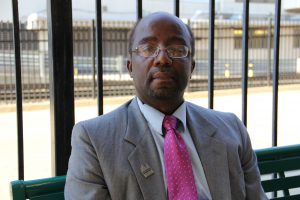 Brian loves to read.
In fact, the St. Louis Public Library in the Central West End is one of his top destinations when he travels from the Belleville MetroLink Station throughout the week. Brian has used Metro since 2010 and reads while he rides. When asked how many books he's zipped through, he couldn't quantify the amount only saying, "numerous."
"When I'm on MetroLink, I'm either reading a book or newspaper or talking to people around me," he said.
In addition to his frequent trips to the library, Brian uses Metro to go to his church in north St. Louis, travel to various destinations in the Central West End and visit his friend at the University of Missouri – St. Louis.
"I use Metro because it's very efficient and it's a good way to get around," he said. "I have a medical condition, so I can't drive anymore. Metro provides with me a certain amount of security."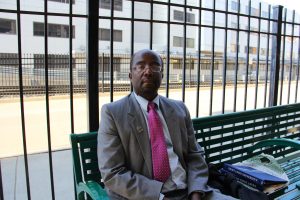 Brian also praised how easy the transit system is to navigate, and he encourages new riders to never be afraid to ask around if you have a question.
"The drivers are very helpful," he said. "Anytime I have questions, I can call from the Passenger Assist Telephone."
Brian's commute on Metro also provides him with the opportunity to unwind and process the day – a key benefit that's sometimes hard to reproduce while driving a car.
"I get a lot of time to reflect," he said.  "That's one thing I like about leaving from Belleville. I get time to collect my thoughts, pray and just enjoy the environment."
Return to Blog