October 27, 2021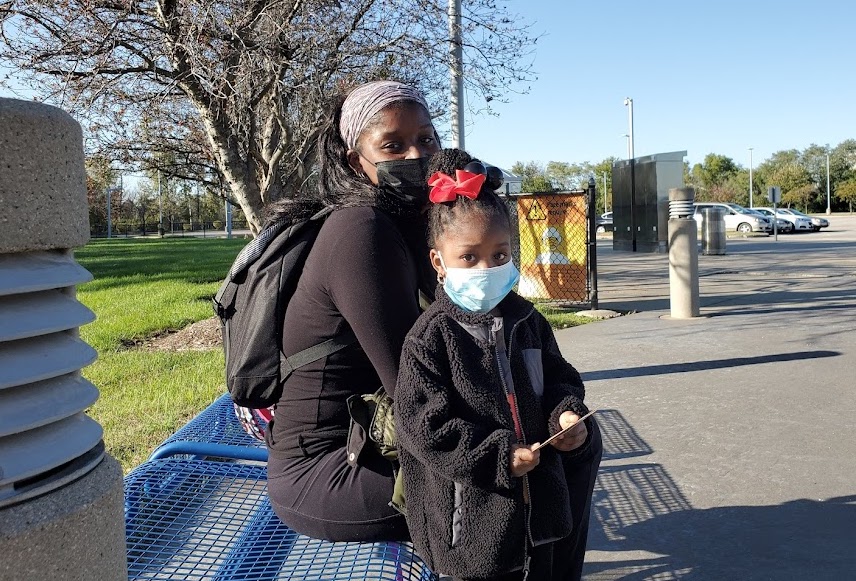 We recently met Brianna at the Washington Park MetroLink Station as she was waiting for her bus and playing with her daughter.
Brianna has been riding Metro for about six months. She is in the housekeeping field and rides MetroLink and MetroBus to her job, mainly riding to Union Station from the Metro East. Her favorite MetroBus route is the #1 Main Street – State Street in Illinois, which takes riders from downtown East St. Louis out to the Belleville MetroLink Station.
Check out our Q&A below to learn a little more about Brianna.
---
What do you like most about Metro?
The buses almost always come on time!
Do you have any tips for new Metro riders?
Definitely use the Transit app to track the arrival times of your buses.
How do you spend your time while traveling on Metro?
Enjoying videos on TikTok!
---
Like Brianna, many riders use the Transit app to plan their trip, track their ride, and pay their fare. Not only can you see the real-time arrival times for your bus, but it can also tell you if your bus trip has been cancelled due to our current workforce shortage. Download the Transit app before your next Metro trip! Learn more here: metrostlouis.org/transit-toolbox
Passengers like Brianna rely on Metro Transit to get to work, school and other important destinations. We want to hear your transit story. Email us and we may share your story in a future Passenger Profile.
Return to Blog
Categories:
Metro Lifestyle