July 17, 2019
Passengers like Cecilia depend on Metro Transit to get to work, school and other important destinations. We hope you enjoy her story, and we're interested in your transit story too. Email [email protected], and we may share your story in a future Passenger Profile.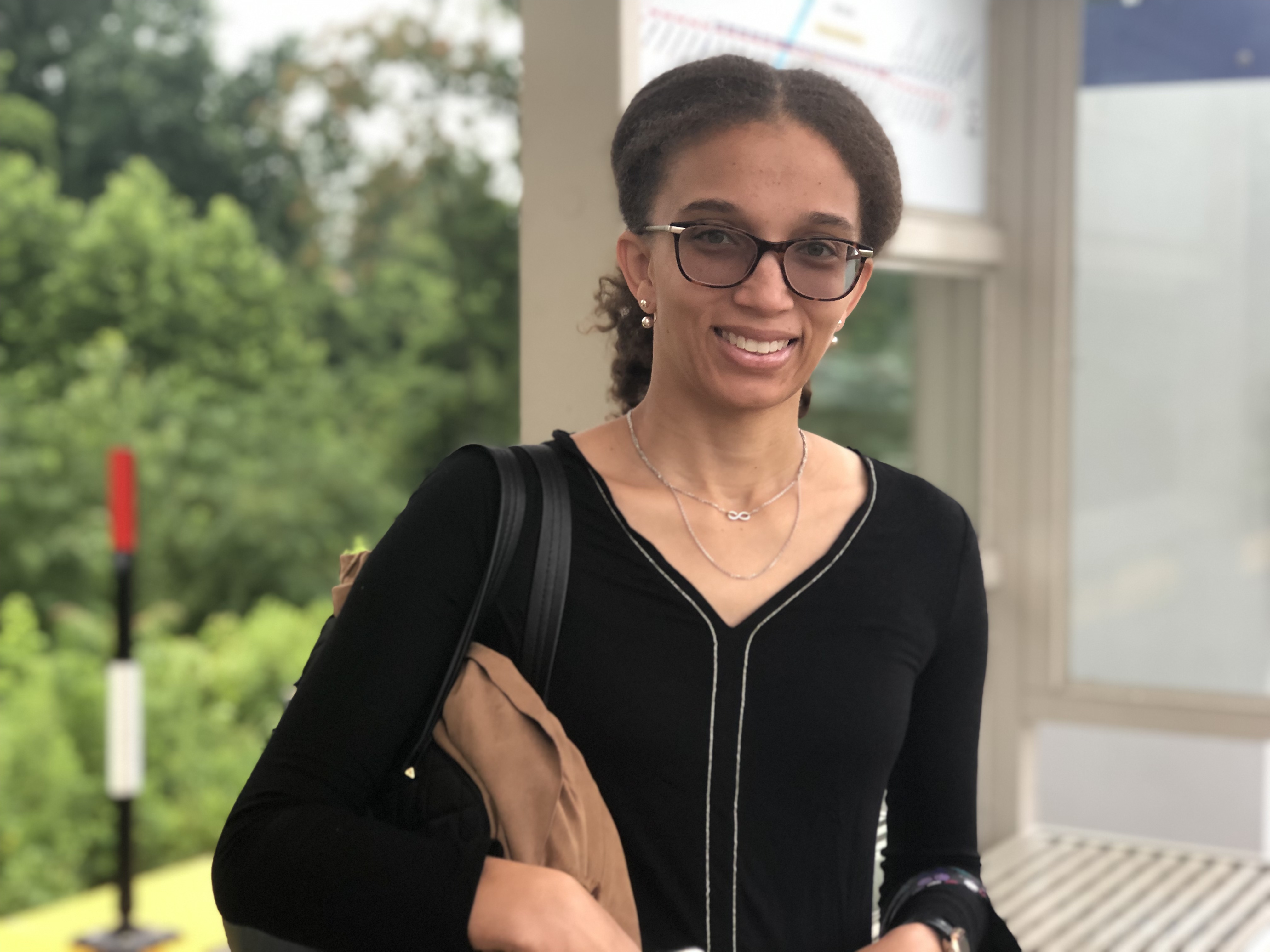 The reason Cecilia prefers Metro Transit is pretty simple.
"I didn't want to be in the traffic," she said. "I get to ride by it."
To do that, Cecilia boards her train at the Fairview Heights MetroLink Station. From there, she rides the train to the 8th & Pine MetroLink Station in downtown St. Louis, where work is just a few blocks away.
Cecilia began riding Metro Transit about six years ago and uses it primarily to get to work each day. In addition to avoiding traffic, Cecilia's transit commute allows her to save on the wear and tear of her car, save gas and provide her peace of mind
"It's totally worth it for me," she said. "It's just easy. You don't really have to think about it. It's really reliable."
Return to Blog