April 17, 2019
Passengers like Chandler depend on Metro Transit to get to work, school and other important destinations. We hope you enjoy his story, and we're interested in your transit story too. Email [email protected], and we may share your story in a future Passenger Profile.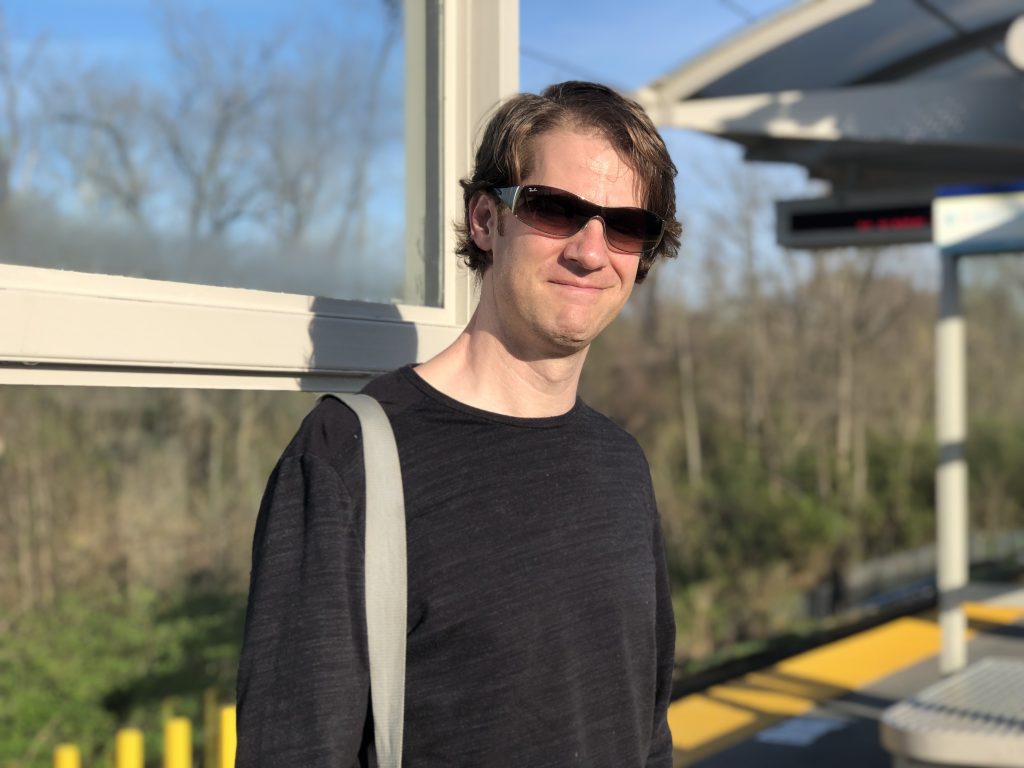 Chandler has to arrive precisely at the right time each morning to make it to class. His students depend on him.
Chandler is an architecture professor at Washington University and he relies on the punctuality of MetroLink. He starts each morning at the Fairview Heights MetroLink Station and boards a Blue Line train. He rides the train to the Skinker MetroLink Station, where he gets off and walks a short distance to campus.
"I can do some work on the train, which is nice," he said. "And, it's just easy."
In addition to productivity, Chandler enjoys his transit commute because it also allows him to avoid traffic and stay on time.
"It's very consistent," he said. "I know when the train will arrive, I know it will drop me off, and I know I won't be late for class."
In addition to work, Metro is helping Chandler save money – in more ways than one. Since he's an employee of Washington University, he's able to ride Metro for free. And, by relying on transit, he saves money on everything from parking fees, by using MetroLink to get to and from St. Louis Lambert International Airport, to fuel, maintenance and other automotive costs.
Return to Blog