January 22, 2020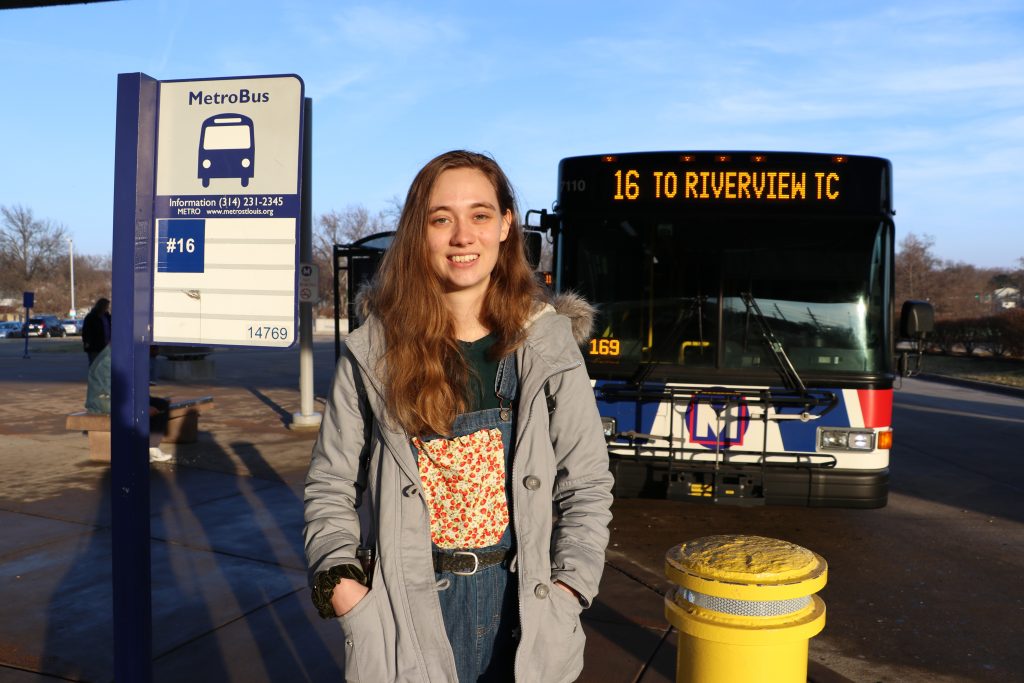 Passengers like Colleen depend on Metro Transit to get to work, school and other important destinations. We hope you enjoy her story, and we're interested in your transit story too. Email us and we may share your story in a future Passenger Profile.
Colleen has been riding MetroBus and MetroLink for the last four years. She relies on the Metro Transit system to travel throughout the bi-state area to connect with school and church, run errands, or meet up with friends – and sometimes to make connections with other transit options.
"I ride the train from the Shrewsbury station all the way to Emerson Park," she said. "From there, I connect with Madison County Transit to go to Granite City."
For Colleen, Metro Transit is an important transportation option, and an affordable one too. As a student at Webster University, she is able to take advantage of the school's U-Pass program. The U-Pass program provides students and faculty at six area colleges or universities with unlimited use of both MetroLink and MetroBus.
"I can save money by using my U-Pass to ride the #56 Kirkwood-Webster MetroBus to school," Colleen said. "I use my free pass to go everywhere, and I really like that."
Saving money isn't the only benefit Colleen enjoys as a Metro Transit rider. Using MetroLink and MetroBus provides her relief from the stress and headaches that can come with owning and commuting by car.
"I enjoy riding Metro because I don't have to drive anywhere. I can leave that to someone else, like the operators."
Return to Blog