November 13, 2019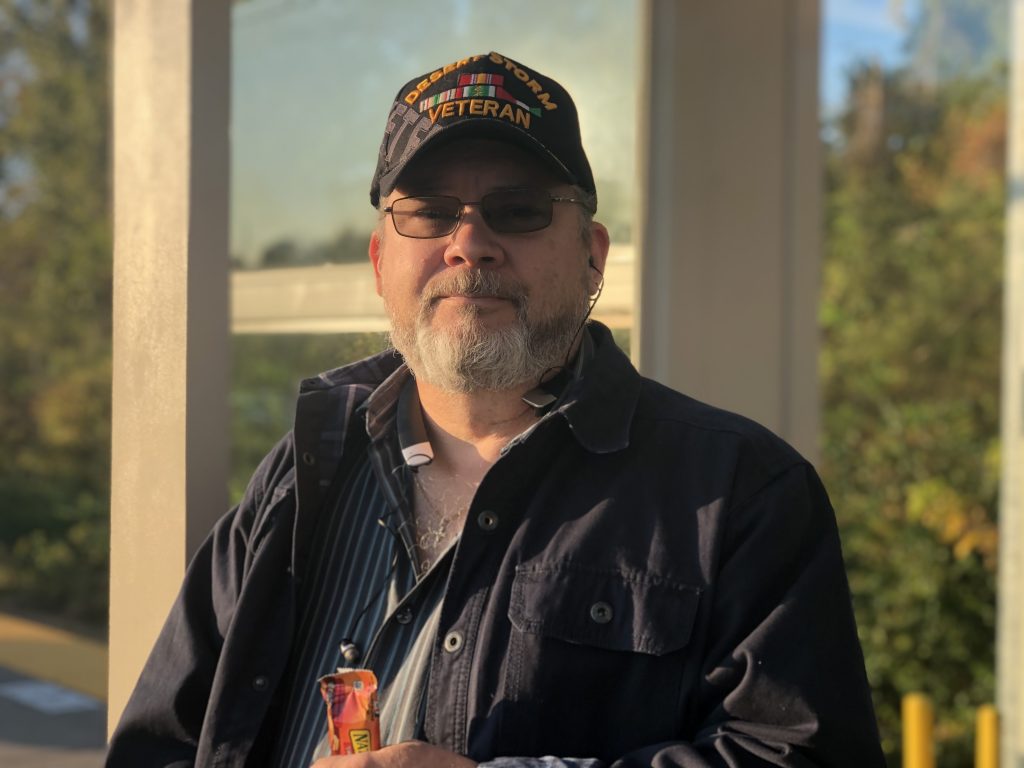 Passengers like Dale depend on Metro Transit to get to work, school and other important destinations. We hope you enjoy his story, and we're interested in your transit story too. Email us and we may share your story in a future Passenger Profile.
Transit riders choose Metro for a lot of reasons. But for Dale, one reason stands above all else: reducing his stress.
"It's ease of mind," he said. "I don't have to worry about the traffic. I don't have to worry about the bridge. Just less stress from driving."
That's why Dale has relied on Metro for more than 25 years, since the light rail system first opened in 1993.
"Back then, I had to take the bus to get to the MetroLink station," he said. "Until it got closer."
Today, he relies on MetroLink to get him to work at the federal building in downtown St. Louis everyday – and for the occasional trip to the zoo or other fun destination in the region. He enjoys the convenience, how he's able to save money, and MetroLink is "almost always on time." But what keeps Dale on the train is how it helps keep him off the roads.
"Traffic's always an issue. And parking too!"
Return to Blog