October 16, 2019
Passengers like Danielle depend on Metro Transit to get to work, school and other important destinations. We hope you enjoy her story, and we're interested in your transit story too. Email us and we may share your story in a future Passenger Profile.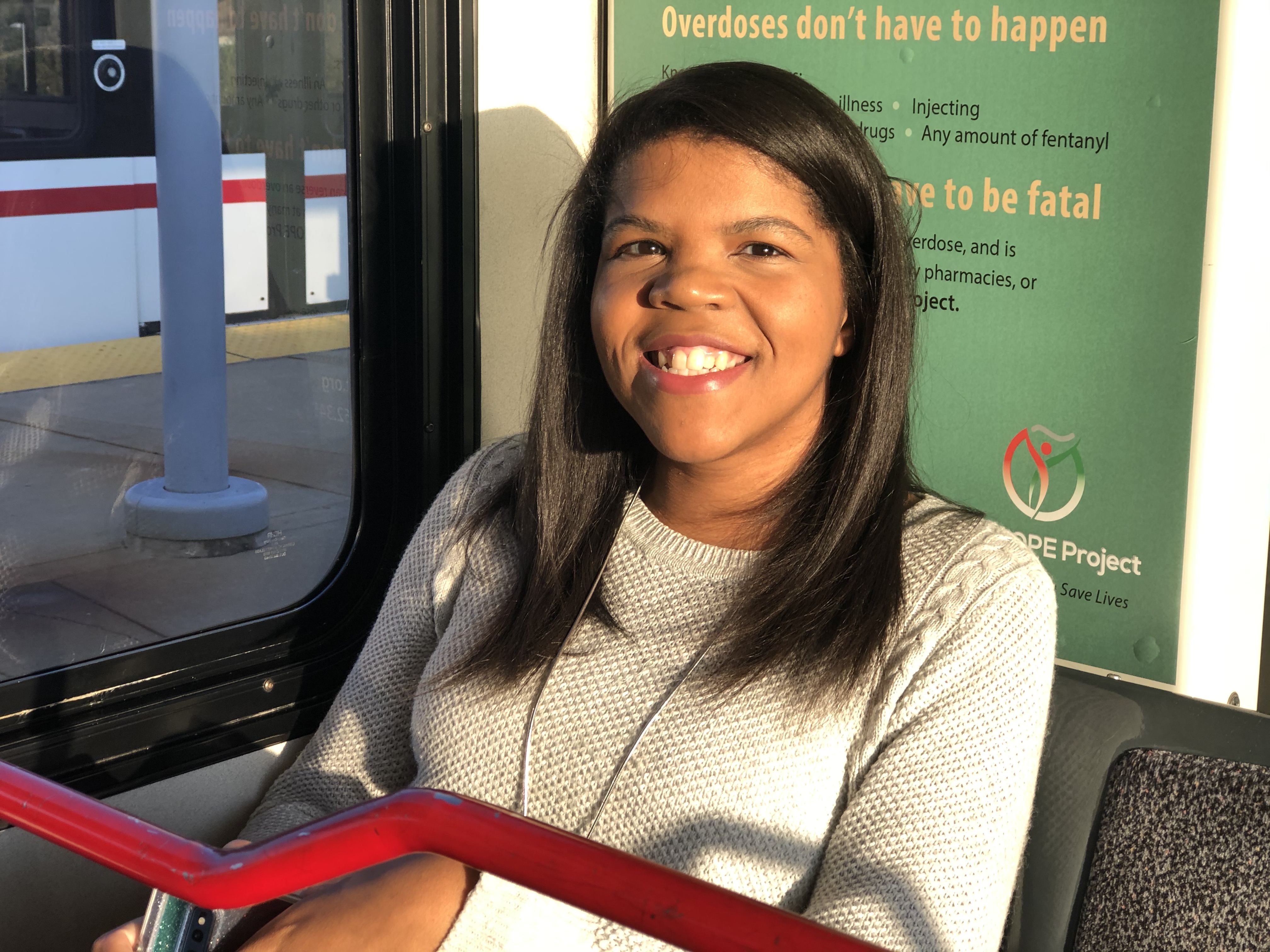 Danielle knows the cost to park on the Washington University campus, and it isn't pretty.
"They charge about $800 a year for parking," she said. "Parking is expensive."
To avoid that cost, Danielle uses MetroLink to get to and from work where she's a marketing manager for Washington University's McKelvey School of Engineering. Since Danielle works for Washington University, she's able to take advantage of the U-Pass program, which provides university students, staff and faculty full access to MetroBus and MetroLink free of charge.
"I park for free," she said. "It's a much better option."
To get to work each day, Danielle parks her car on the free park ride lot at the Shrewsbury-Lansdowne I-44 Station and boards a Blue Line train to the Skinker MetroLink Station. The Skinker MetroLink Station is one of two light rail stations that serve the Danforth campus.
Besides the cost-savings associated with her commute, Danielle also enjoys the ability to avoid gridlock.
"I don't like driving, to be perfectly honest," she said. "It's a much better way to end the day instead of sitting in traffic. I would rather just get on and be able to read or listen to music. It's also sustainable."
The benefits don't end there. For Danielle, her public transit commute also provides her with peace of mind and comfort.
"You don't have worry about finding your car," she said. "It's just an easier and less stressful way of getting around."
Return to Blog