August 3, 2016
Passengers, like Dasia, depend on Metro transit to get to work, school and other important destinations. We hope you enjoy her story, and we're interested in your transit story too. Email [email protected], and we may share your story in a future "Passenger Profile."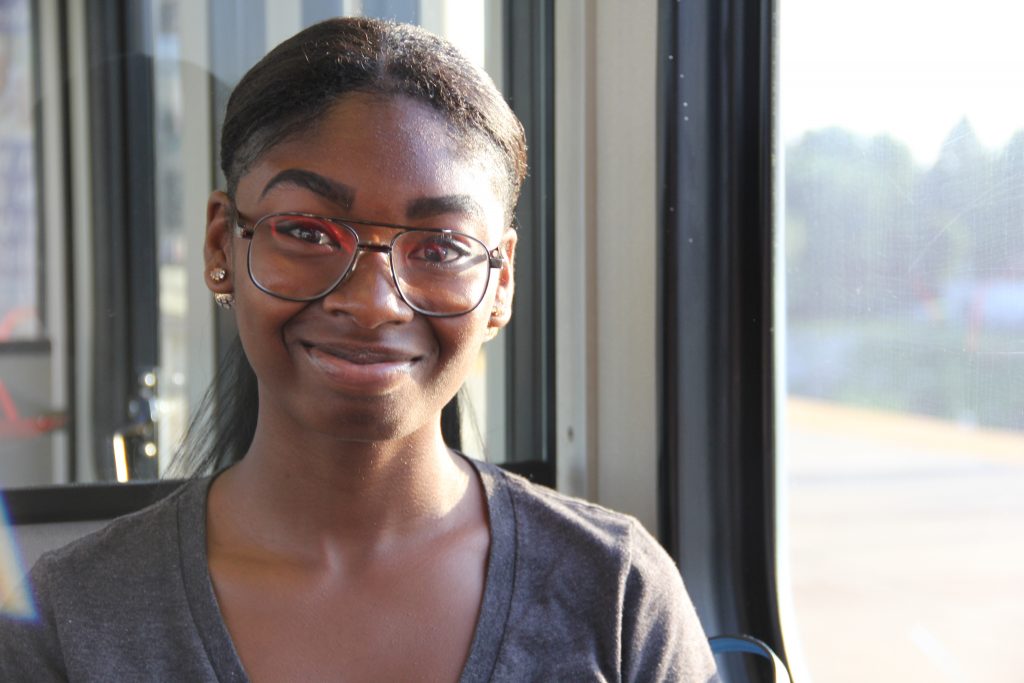 In order for you to enjoy those sweet and savory crepes at Rooster in downtown St. Louis, you first need to get employees, like Dasia, there on time. Luckily for all of our tastes buds, she's got Metro.
To get downtown during the work week, Dasia boards the #21 Watson Road from her home in south St. Louis and rides the bus to the Shrewsbury-Lansdowne I-44 MetroLink Station. From there, she rides a Blue Line MetroLink train to downtown St. Louis and exits at the 8th & Pine MetroLink Station.
"I use Metro every day," she said.
Metro isn't just her ride to work. Dasia said she also rides Metro to visit her friends and to help her accomplish the other important things going on in her life.
While Dasia said her main reason for choosing Metro is "to get where she's going," she also enjoys the cost savings and the time it allows her to listen to music, avoid traffic and daydream out the window.
"It's my main source of transportation," she said.
Return to Blog