December 11, 2019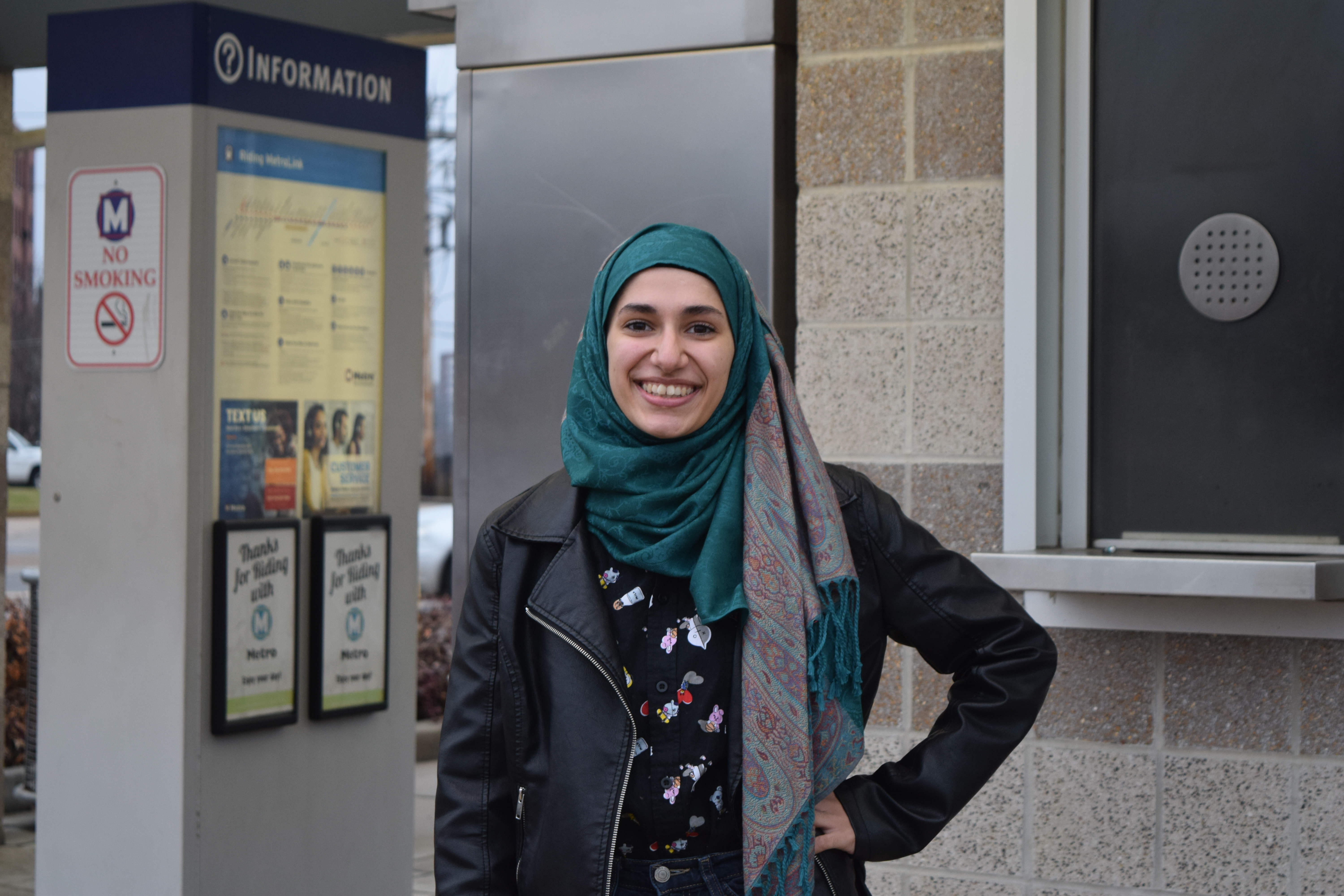 Passengers like Davina depend on Metro Transit to get to work, school and other important destinations. We hope you enjoy her story, and we're interested in your transit story too. Email us and we may share your story in a future Passenger Profile.
Davina is a first-time transit rider, and relied on Metro Transit during this holiday season as part of a special trip to go see her family out of town.
For her trip, she hopped on the #74 Florissant MetroBus from her home and headed to the Civic Center Transit Center in downtown St. Louis. From there, it was a short walk to the St. Louis Gateway Transportation Center – adjacent to the Civic Center Transit Center – where she caught an Amtrak train to visit her family.
When she came back into town, Davina reversed her commute – hopping off Amtrak and catching the #74 Florissant at the Civic Center Transit Center to head back home. Her transit round-trip showed her firsthand some of the benefits of using the Metro Transit system.
"I didn't have to worry about driving my car, which is older, and the bus ride is cheaper than gas," Davina said. "And, I didn't have to ask my roommate to drop me off. I could look out the window, daydream, do some soul searching, or just talk to the other riders."
Davina was pleasantly surprised by the frequency of her bus route. "I couldn't believe how often the bus came," she said.
The # 74 Florissant is one of 10 MetroBus routes that offer high-frequency service, operating every 15 minutes or faster during the day, that was introduced with the launch of the new MetroBus service plan on September 30.
Although Davina usually drives to get around town, her first rides on the bus showed her how Metro Transit can fit in her life.
"It was a good experience. I plan to take the MetroBus again the next time I travel out of town."
Return to Blog