September 25, 2019
Passengers like Deb depend on Metro Transit to get to work, school and other important destinations. We hope you enjoy her story, and we're interested in your transit story too. Email [email protected], and we may share your story in a future Passenger Profile.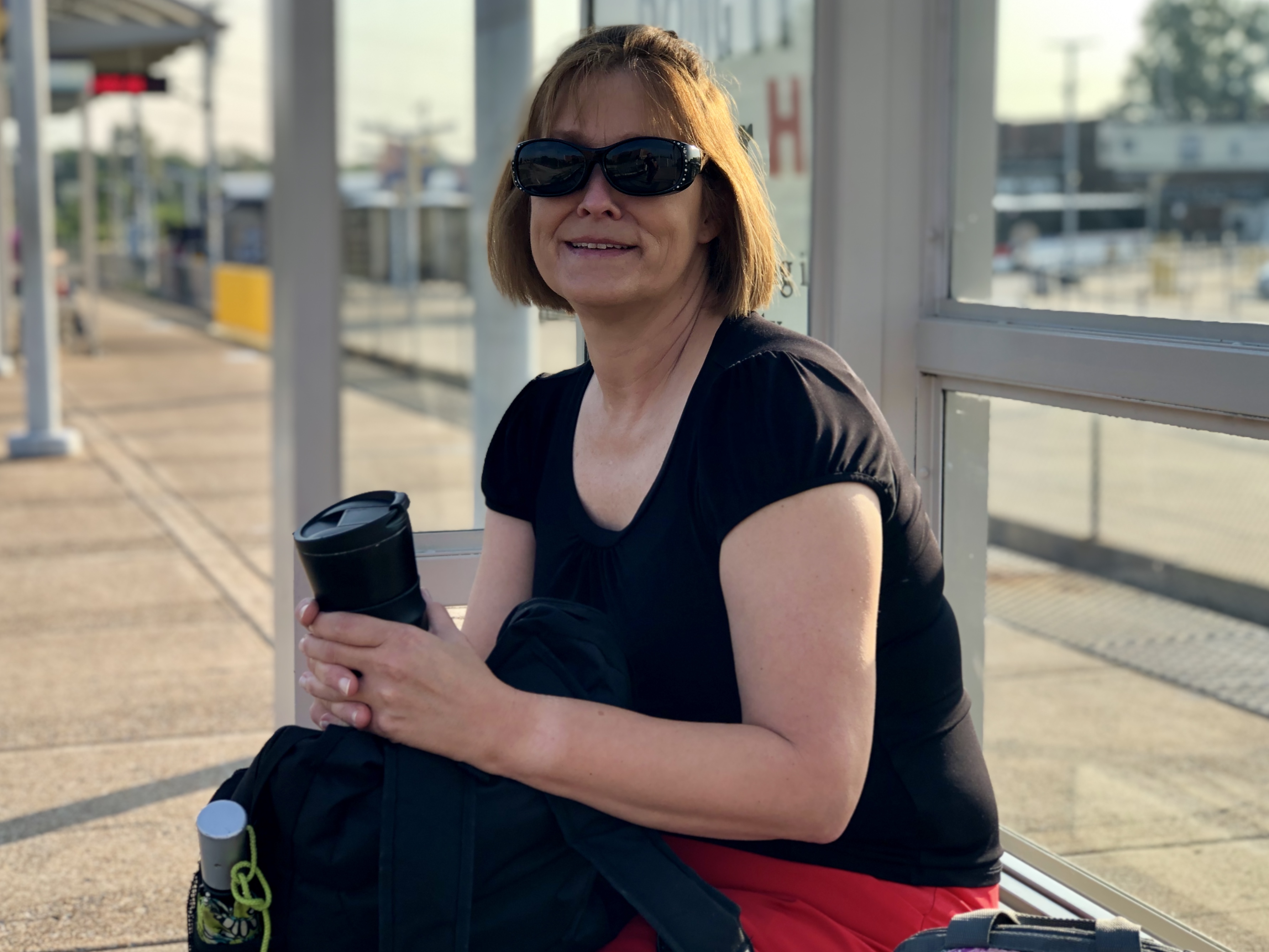 When Deb rides MetroLink to work each day, she's able to drop a few more cents into her piggy bank.
"Parking is really expensive where I work," she said. "MetroLink also drops me off really close to my office, compared to driving to work and parking in the parking garage and walking."
To get to work, Deb parks her car at the free Park-Ride lot at the 5th & Missouri MetroLink Station and rides either a Red or Blue Line train to the Central West End MetroLink Station. From there, it's a short walk to the office.
Since Deb works for Washington University, she's able to take advantage of the U-Pass program, which provides university students, staff and faculty full access to MetroBus and MetroLink free of charge.
Over the last two years Deb has been riding Metro Transit, she's been able to save money, and also enjoy some of the other benefits along the way.
"I spend less time in traffic, and it's convenient."
Return to Blog